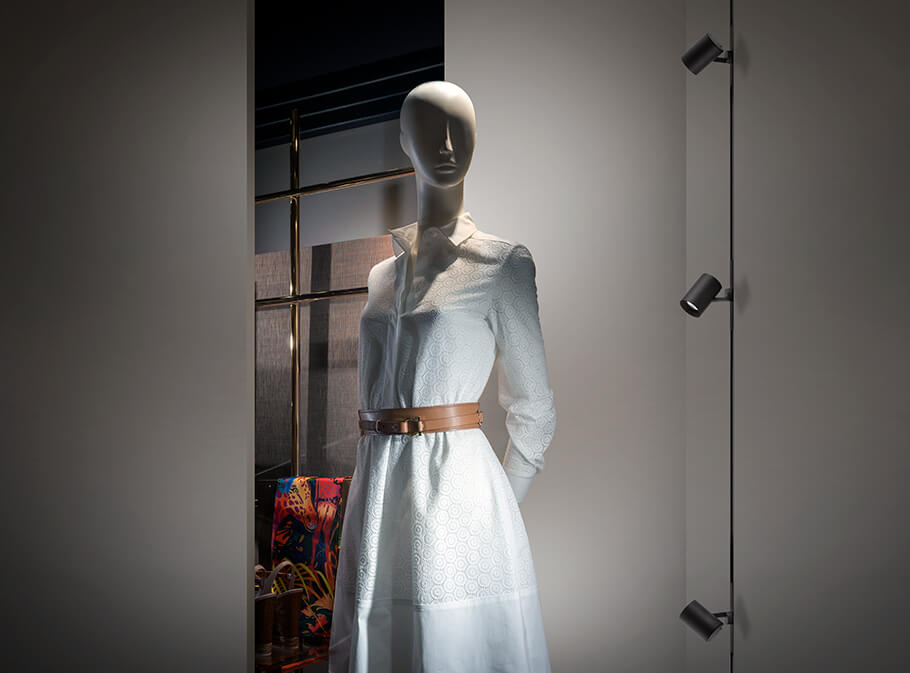 back to advanced search
TERES LV
Teres completes its wide range with Low Voltage version (48V) with magnetic coupling both for track and the innovative cable system.
This elegant and minimal fixture, thanks to the CRI>90 modules and the wide range of optics meet all the needs of the retail world and the accent light.
Specifications
Integrated driver
Colour temperature: 3000K/4000K
CRI>90
McAdams 3
Life Time: L80/B10 >50.000h
5 years complete warranty
Eye safety: RG0/RG1 in accordance with EN62471:2009
Optics
VT reflectors from 15° – 20° – 36° – 50° beam angles
PC polycarbonate lens from 12° – 24° beam angles
Mat glass
Sculpture optic
Body
Manufactured from pressure die-cast aluminum with epoxy powder coating.
Legal References
In compliance with the safety standards EN 60 598-1
and UNI EN 12464-1 (lighting for working places).
On request
Colour temperature 2700K/5000K
Wiring DALI dimmable – Code: RDD (verify the version available)
Show all ACHIEVEMENTS
code

flux
size
wiring
datasheet
voce di capitolato
14VT12L49015LV
12W 15° 4000K
1259lm
60mm
14VT12L49020LV
12W 20° 4000K
1259lm
60mm
14VT12L49036LV
12W 36° 4000K
1259lm
60mm
14VT12L49050LV
12W 50° 4000K
1259lm
60mm
code

flux
size
wiring
datasheet
voce di capitolato
14VT12L39015LV
12W 15° 3000K
1177lm
60mm
14VT12L39020LV
12W 20° 3000K
1177lm
60mm
14VT12L39036LV
12W 36° 3000K
1177lm
60mm
14VT12L39050LV
12W 50° 3000K
1177lm
60mm