WE LIGHT UP OUR CUSTOMERS' BUSINESS
Since 1984, we have designed and produced lighting solutions thinking of light as a lever for the growth of our customers' business. A complete architectural range for indoor and outdoor spaces, with a calling for architectural lighting solutions.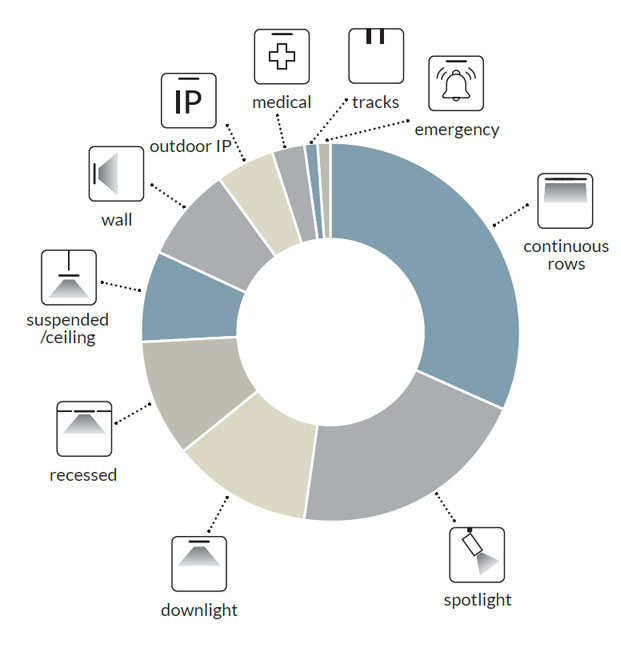 A CONSTANT SEARCH THAT COMBINES INNOVATION AND EXPERIENCE
A focus on performance lies at the centre of our design philosophy, an attention that increasingly centres around technological and stylistic research, so that we can be ready to provide innovative and high performance solutions to a market in constant evolution.
The design ideas, stemming from the skills acquired over years of experience, mould with the input that we collect from the lighting sector and with the cooperation with the best international design companies.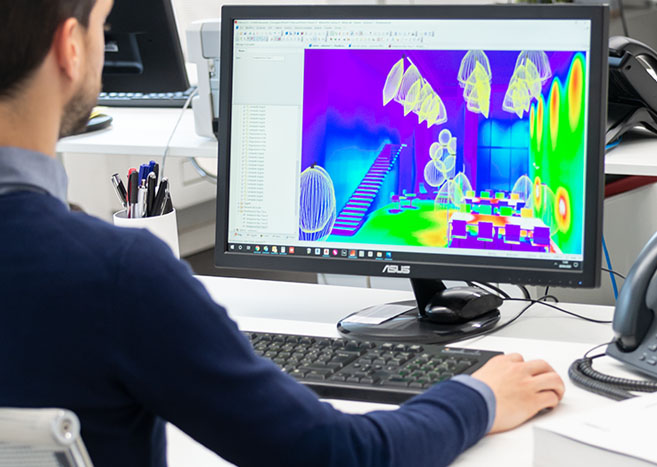 PRODUCTION THAT FOCUSES ON DETAIL AND QUALITY
Quality products are the best way of standing out in a market as competitive as that of lighting. Our products are manufactured with the care and experience of an artisan workshop, combined with the important support offered by the most innovative technologies and the collaboration with research laboratories and universities. This attention permeates the entire process, from the design stage to prototyping and testing, all the way to mass production, a chain whose quality is painstakingly and constantly monitored by an internal quality control system.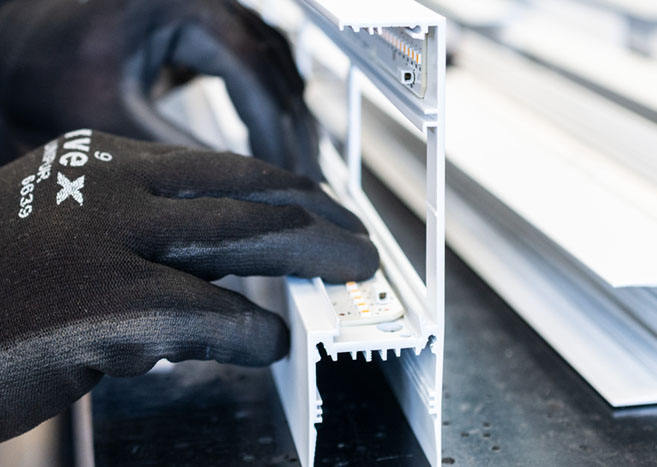 THE VALUE OF CONSULTANCY AND SERVICE
The customisation of a product is always a fresh and motivating challenge. On the one hand, it allows us to help customers bring to life their architectural project, by taking care of lighting in the most minute details; on the other, it enhances our ability to evolve in harmony with the market, providing us with incentives to constantly enrich our range with successful solutions. From design to purchase and all the way to after-sales service, we offer continuous technical advice, combined with fast response times and the full availability of a team of highly qualified experts.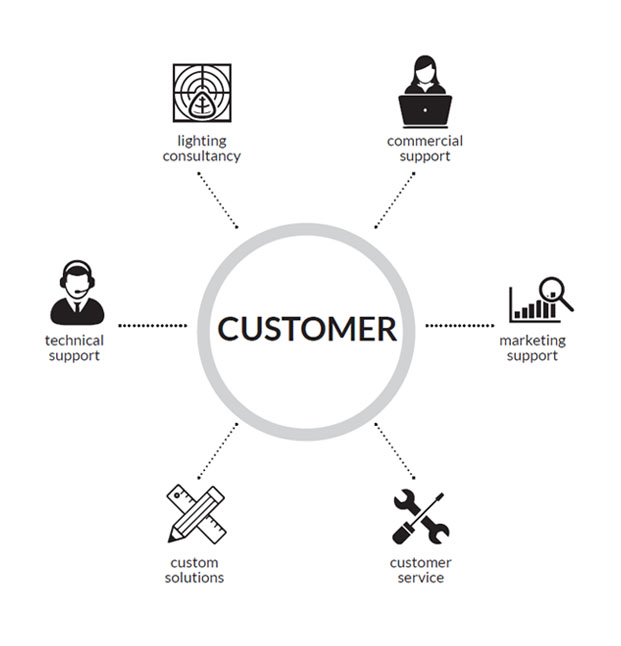 SOLUTIONS DESIGNED FOR ALL FIELDS OF APPLICATION...
For many years, Esse-ci have lit not only offices, commercial buildings, schools and universities, but also museums, theatres, conference halls, the entire retail and mass retail sector, as well as specialist clinics and hospitals. We also have products suited to large public infrastructure projects, such as train and underground stations. Our success has been rewarded to us over time with the continued trust of the market, allowing us to contribute to large architectural projects. With a brand new portfolio for 2020, we are now venturing into outdoor projects as well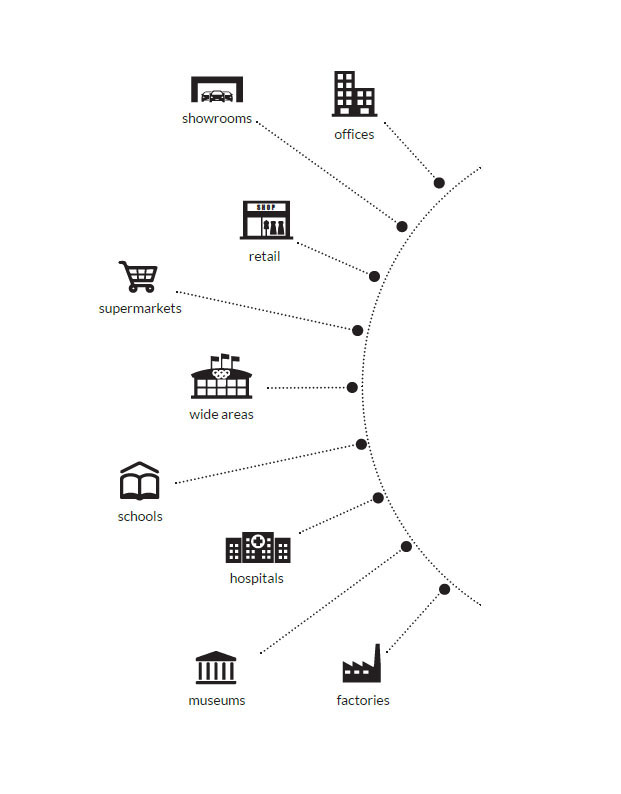 ...AND EVERYWHERE IN THE WORLD
Each day, we distribute our products from Italy throughout the world, selected to meet the needs of the most diverse settings, from boutiques in Dubai to the Moscow underground, from Sydney offices to the Chicago public library; all situations with different needs and peculiarities that our technical staff are able to handle by developing the most suitable project solutions