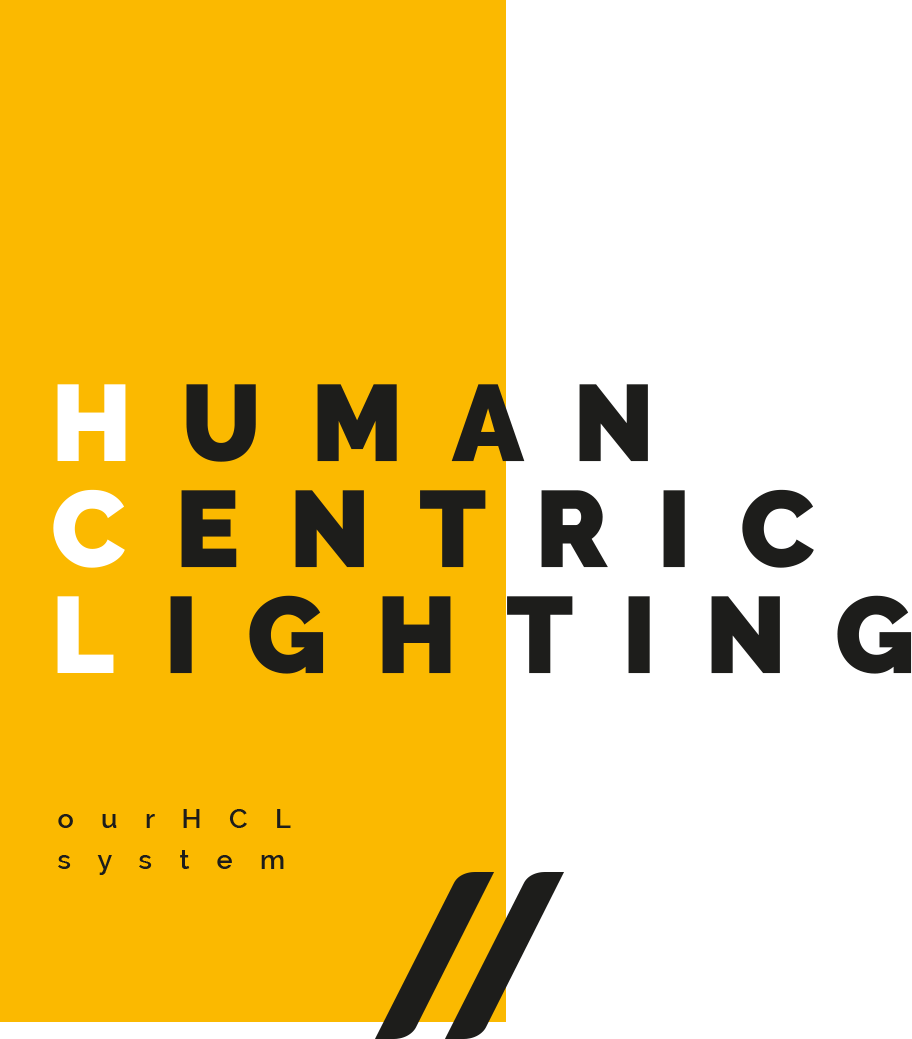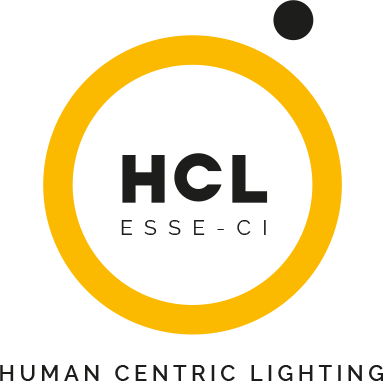 LIGHT AS A SOURCE OF WELLNESS
The dynamic changes of light brought by the Human Centric Lighting system equals the sunlight conditions of the geographic environment where the building is located.
By changing the light flux and color and adapting the artificial light to the season and the time of the day, we can reproduce the natural rhytms in interior spaces and have several benefits for the human being. Scientific studies show that a light produced by the HCL system is able to regularise the biorhythms, improve the mood, help with focus and concentration, restrict the growth of some deseases and increase people performances.
WHERE THE HCL SYSTEM CAN BE APPLIED
Human Centric Lighting is an ambient lighting system that has been conceived considering several factors such as the quality of the vision, the emotional and biological needs of the people and the reduction of energy waste.
It is a state-of-the-art LED technology that allows to adjust the color temperatures along the Planck curve from 2.700K to 6.500K, that is, from warm to cold light. Given its relevant benefits, such technology can be applied to locations including educational establishments (schools, institutes), commercial premises (shops, offices), factories, health areas (hospitals and nursing homes), residencies, as well as specific geographical places or spaces lacking natural light.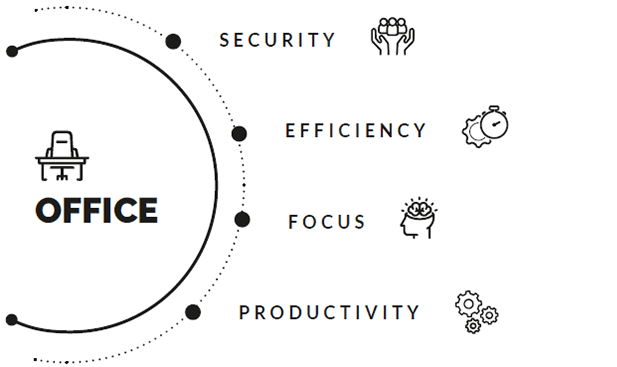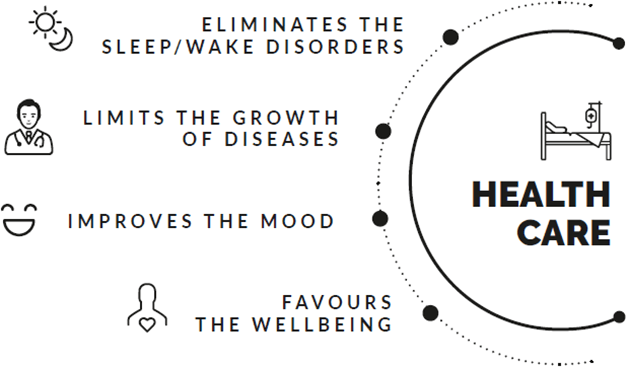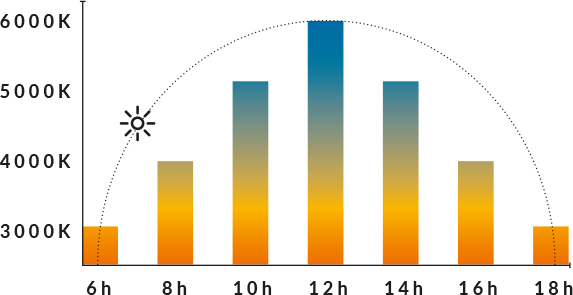 DIMKITHCL
Our HCL system integrates the DIMKITHCL smart kit in our products to fit the light to the needs of the people who pass through, work or live in those spaces. DIMKITHCL is based on an intelligent sensor operating as a Pir Detection sensor, a Daylight sensor and a color temperature automatic control unit.
By means of the remote control the user can set the latitude of the building, date and time. Depending on the context of use, he can select one of the nine preset profiles (with different combinations of color temperature and brightness) or configure a customized profile.
OFFICE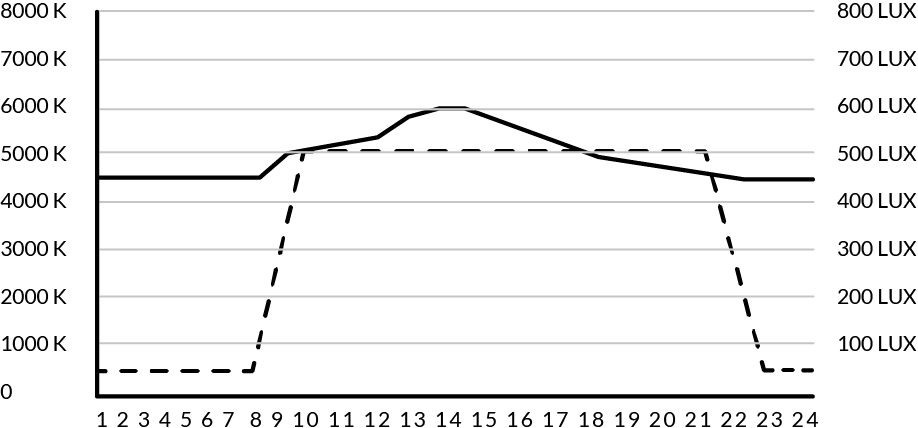 HEALTH CARE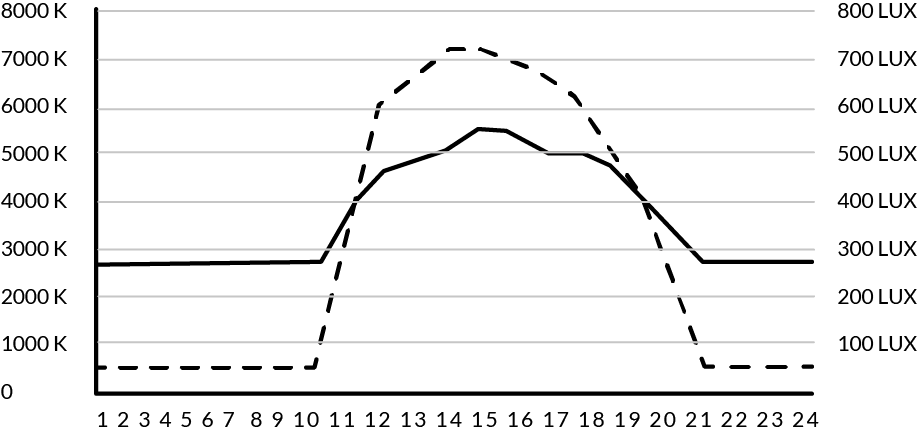 SPECIFICATIONS

PIR DETECTION //
DAY LIGHT