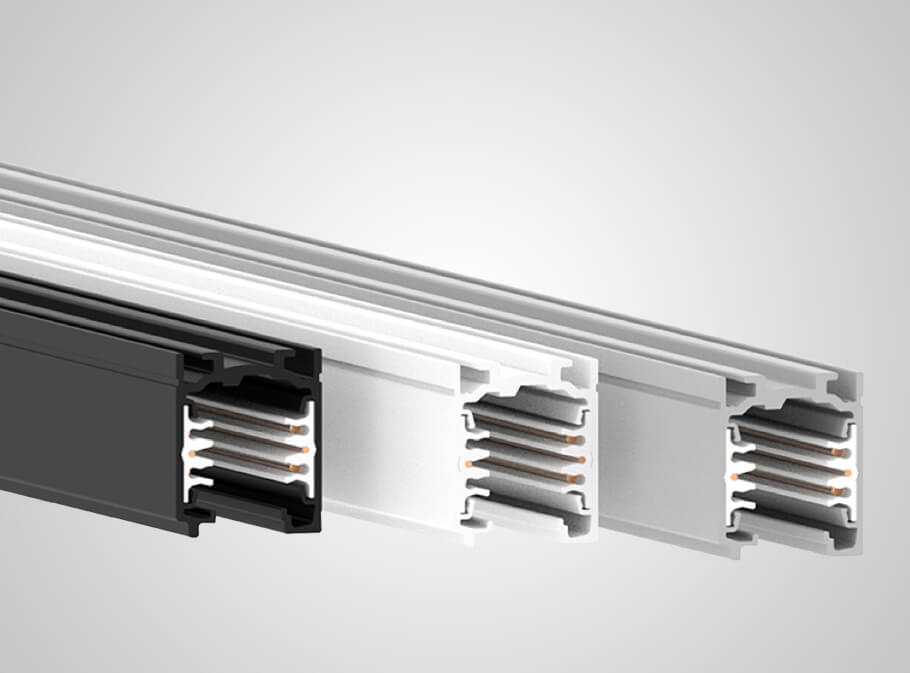 back to advanced search
EUROSTANDARD PLUS TRACK DALI
The EUROSTANDARD PLUS TRACK DALI is a system of three-phase dimmable tracks with three circuits, available in 4 different lengths for installation on the ceiling, recessed or suspended.
The possibility of positioning the fittings in various design schemes, without having to modify the original installation meets any environment's lighting requirements. The number of lights can also be increased or decreased, changing the illumination.
Specifications
The conductors are integrated in the track by means of rigid extruded profile made from insulating material guaranteeing high dielectric strength. The 3 separate circuits consisting of 3 phase conductors and a common neutral allow for 3 lighting configurations to be switched individually. In case of single phase supply the maximum loading must be of 16A (3500 VA) and can be divided among the 3 circuits. The 3-phase supply allows for an overall loading of 16 A (10500 VA) which can be divided among the 3 circuits (3×3500 VA). The earth positioned on the side leads to an asymmetrical structure of the track. As a consequence couplers must be selected carefully.
Body
Manufactured from die-cast aluminum.
Legal references
In compliance with the safety standards EN 60 598-1 and UNI EN 12464-1 (lighting for working places).
On request
Recessed frameless version
EUROSTANDARD PLUS TRACK DALI
versions
code

flux
size
wiring
datasheet
voce di capitolato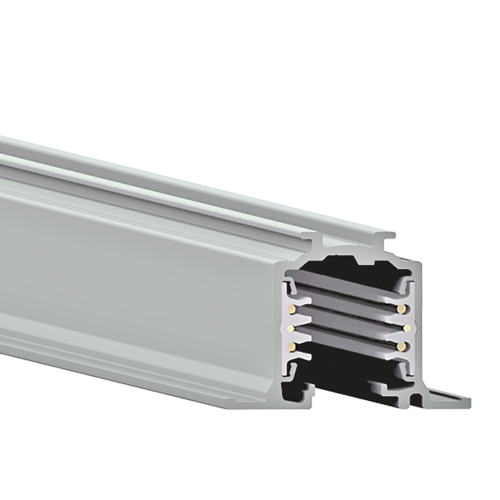 code

flux
size
wiring
datasheet
voce di capitolato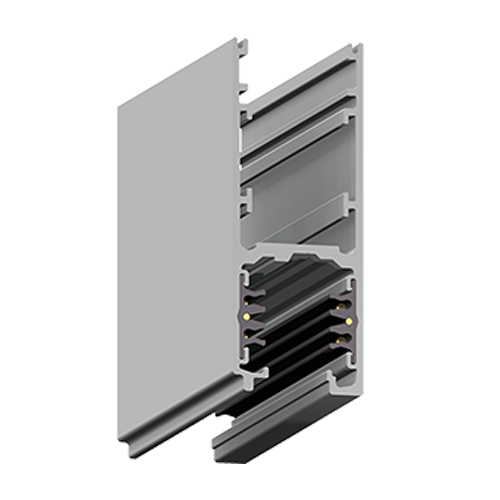 code

flux
size
wiring
datasheet
voce di capitolato