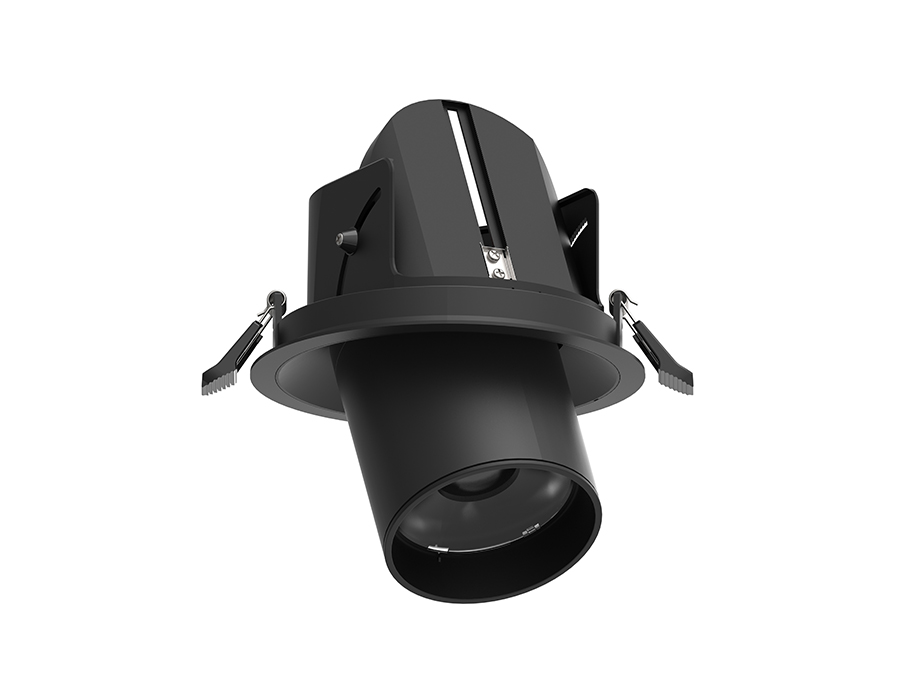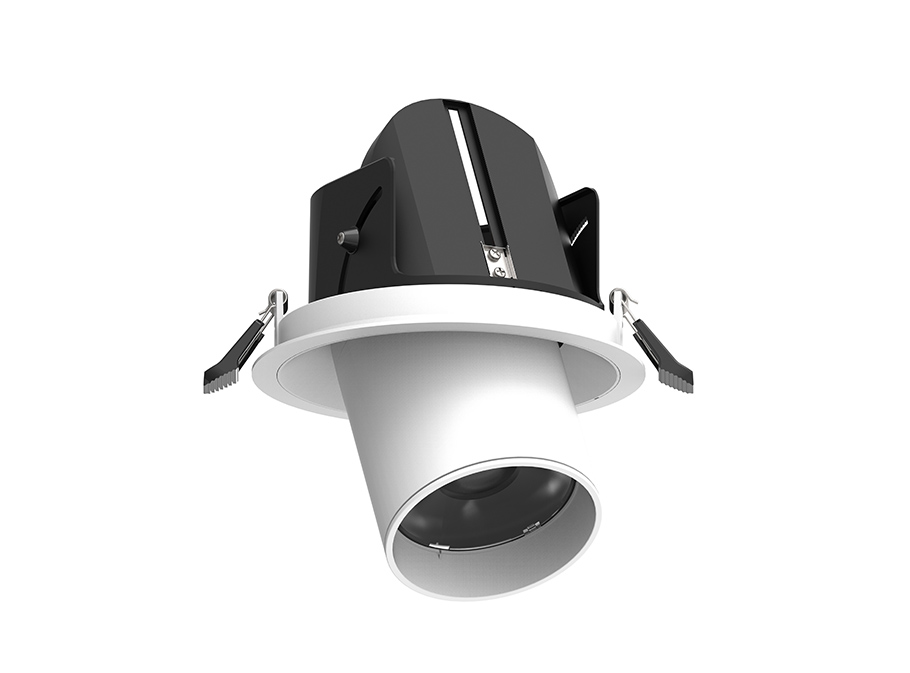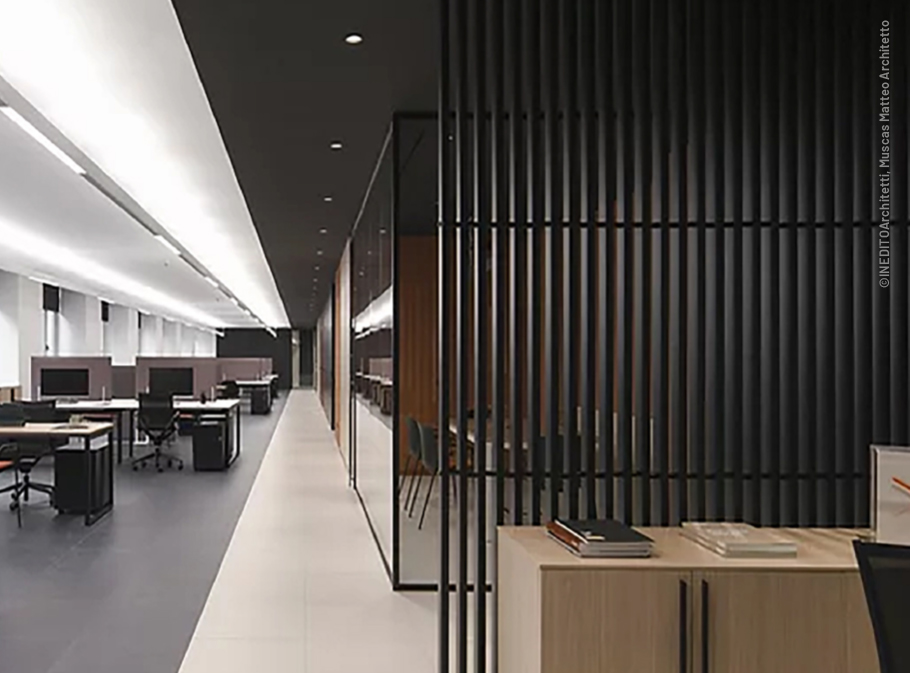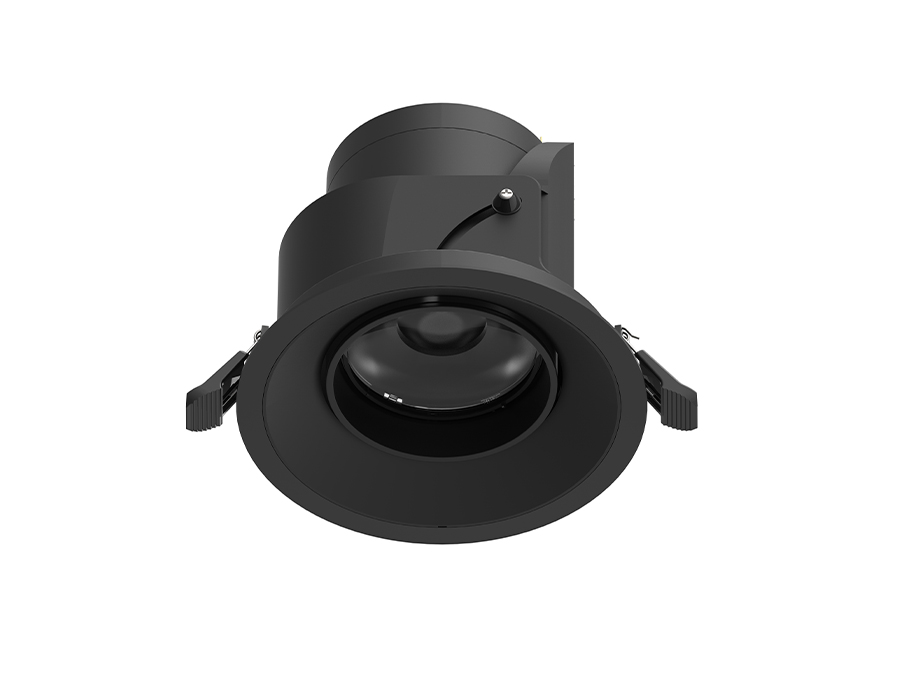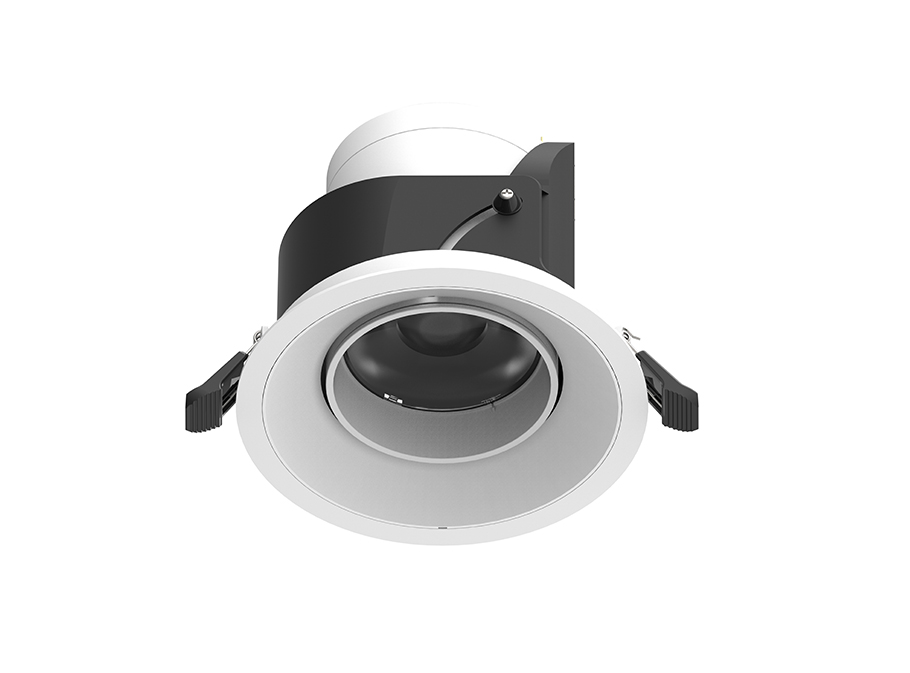 back to advanced search
MAKE R
MAKE R is the new swiveling and adjustable downlight. Available in mini, small and medium size, with various diameter possibilities, it can be equipped with narrow or wide beam optics. The free rotating body can be partially extracted and tilted or remain completely recessed, making MAKE R extremely versatile for office, retail and all those installations that require dynamic lighting.
Specifications
LED CoB Technology
Built-in driver
Colour temperature: 3000K/4000K
CRI>90
McAdams 3
Life Time: L80/B10 >50.000h
5 years complete warranty
Eye safety: risk-free (RG 0) in accordance with EN62471:2009
Optics
Polycarbonate lens, beam angle: 15°, 24°, 36°, 50°.
Frontal reflector in polycarbonate, UGR <19.
Low-glare rating UGR<16 with dedicated accessory.
Body
Die-cast aluminum with epoxy powder coating.
Legal references
In compliance with the safety standards EN 60 598-1 and UNI EN 12464-1 (lighting for working places).
On request
Colour temperature: 2700K/5000K
DALI dimmable wiring – Code: D
Emergency kit wiring – Code: EM for 1 hour / EM3H for 3 hours (verify the available version)
Bluetooth wiring – Code: BT (verify the available version)