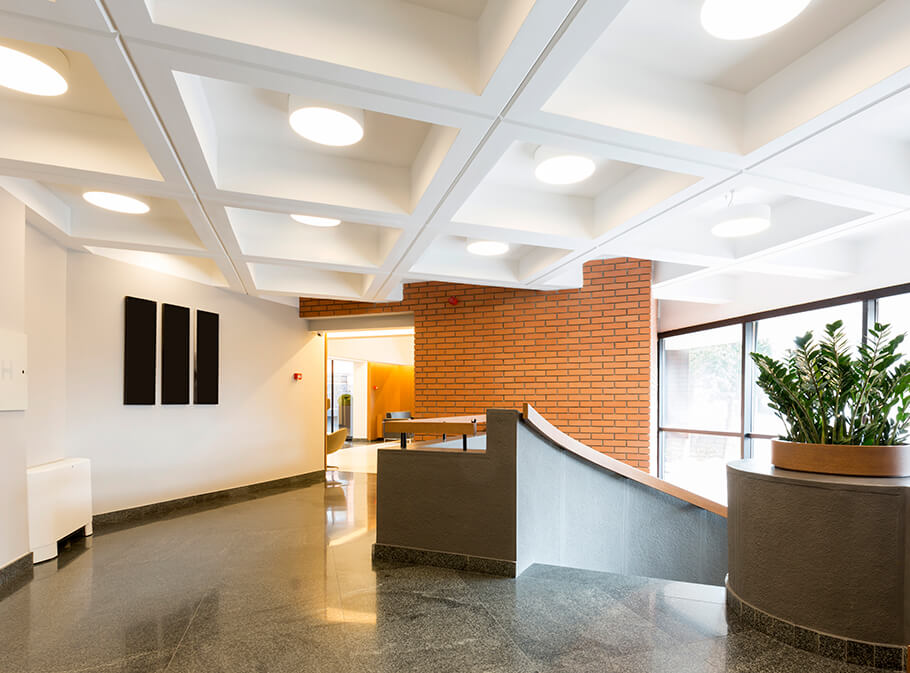 back to advanced search
HALL LED ESSENTIAL CEILING
The shape and the frontal CUTOFF give it a modern look and optimise the light distribution in a homogeneous way. Characterized by a pure and essential form, is ideal for residential and hospitality applications.
Sfecifications
SMD LED technology
Integrated driver
Colour temperature: 3000K/4000K
CRI>90
Mac Adams 3
Life Time: L80/B10 >50.000h
5 years complete warranty
Eye safety: RG0/RG1 in accordance with EN62471:2009
Optics
Polycarbonate frosted diffuser.
Body
Polycarbonate body and die-cast aluminum heat sink.
Legal References
In compliance with the safety standards EN 60 598-1
and UNI EN 12464-1 (lighting for working places).
On request
Wiring DALI dimmable – Code: D (verify the version available)
Wiring with emergency kit – Code: EM for 1 hour / EM3H for 3 hours
(verify the version available)
Driver Bluetooth – Code: BT
HALL LED ESSENTIAL CEILING
versions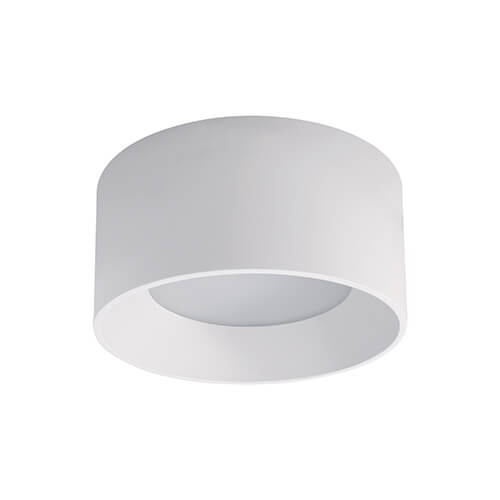 code

flux
size
wiring
datasheet
specification items
28PG15K4
15W 90° 4000K
1380lm
Ø 204mm
28PG21K4
21W 90° 4000K
1932lm
Ø 204mm
code

flux
size
wiring
datasheet
specification items
28PG15K3
15W 90° 3000K
1242lm
Ø 204mm
28PG21K3
21W 90° 3000K
1739lm
Ø 204mm