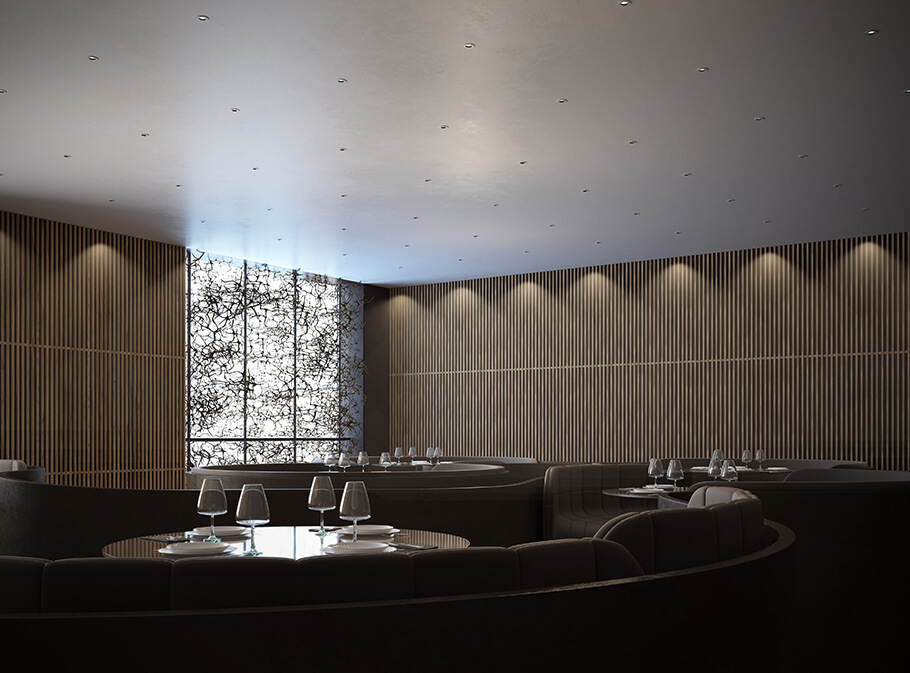 back to advanced search
HALL LED DEEP
Miniaturized downlight for spot lighting, designed to express the best of the latest LED technology. Modern and compact, HALL DEEP is the ideal fixture for restaurants, meeting rooms and commercial spaces where the light must be there without appearing.
Specifications
Colour temperature: 3000K/4000K
CRI>90
McAdams 3
Life Time: L80/B10 >50.000h
5 years complete warranty
Eye safety: RG0/RG1 in accordance with EN62471:2009
Optics
MINI: polycarbonate lens
SMALL: internal aluminium reflectors from 25°- 40° beam angles
Body
Aluminium body with epoxy powder coating.
Legal Reference
In compliance with the safety standards EN 60 598-1
and UNI EN 12464-1 (lighting for working places).
On Request
Wiring DALI dimmable – Code: RDD (verify the version available)
Driver Bluetooth – Code: BT (available for SMALL version)
code

flux
size
wiring
datasheet
voce di capitolato
38VM3L4908
3W 8° 4000K
178lm
Ø 45mm
38VM3L49012
3W 12° 4000K
178lm
Ø 45mm
38VM3L49036
3W 36° 4000K
178lm
Ø 45mm
code

flux
size
wiring
datasheet
voce di capitolato
38VM3L3908
3W 8° 3000K
165lm
Ø 45mm
38VM3L39012
3W 12° 3000K
165lm
Ø 45mm
38VM3L39036
3W 36° 3000K
165lm
Ø 45mm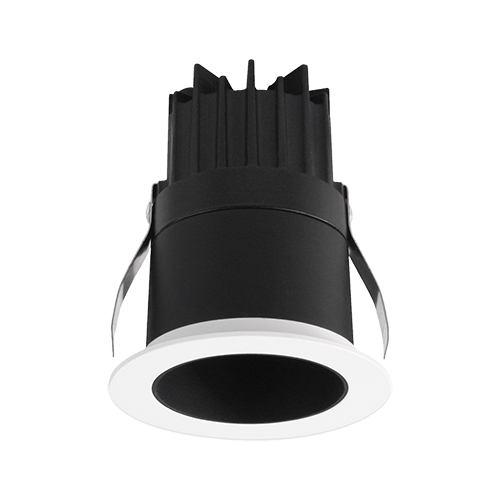 code

flux
size
wiring
datasheet
voce di capitolato
38VM13L49025
13W 25° 4000K
1339lm
Ø 78mm
38VM13L49040
13W 40° 4000K
1339lm
Ø 78mm
code

flux
size
wiring
datasheet
voce di capitolato
38VM13L39025
13W 25° 3000K
1205lm
Ø 78mm
38VM13L39040
13W 40° 3000K
1205lm
Ø 78mm