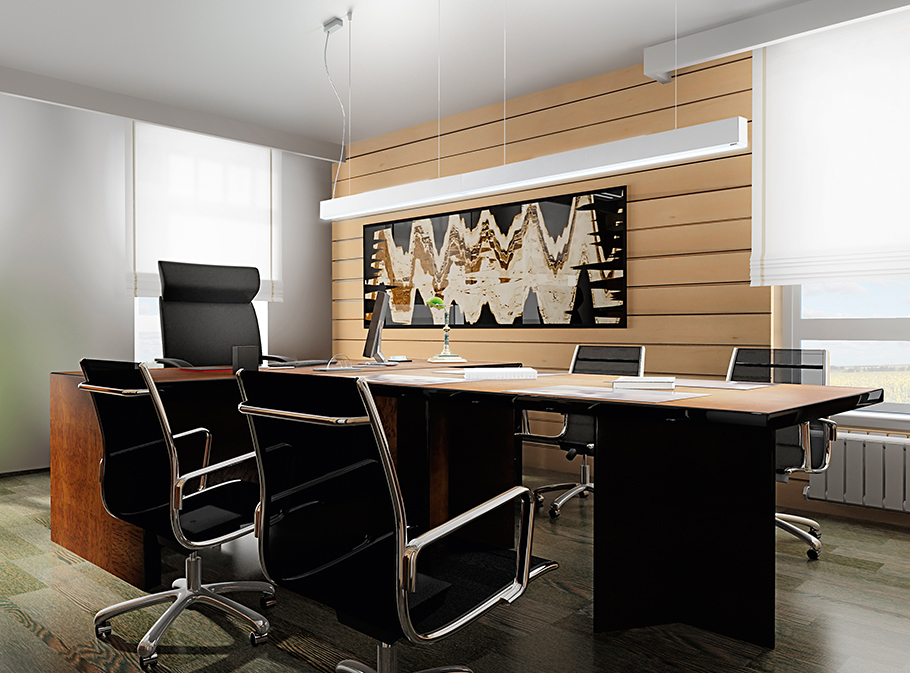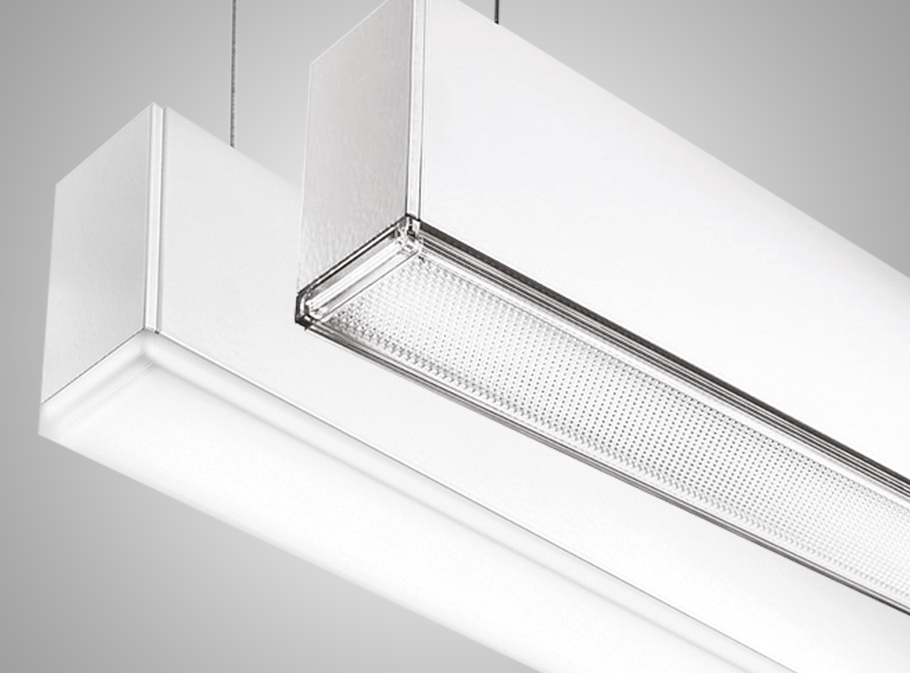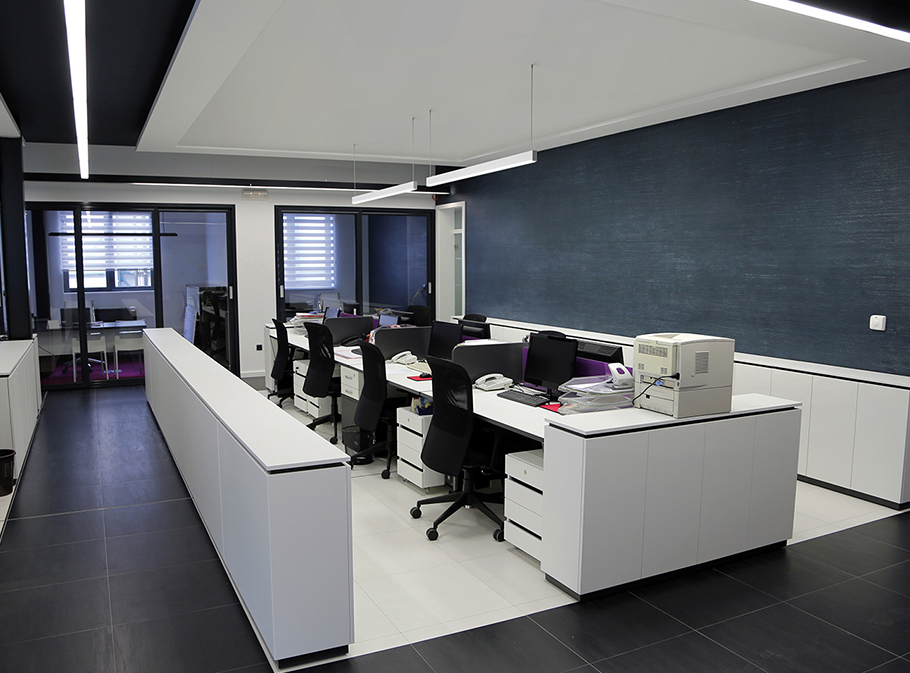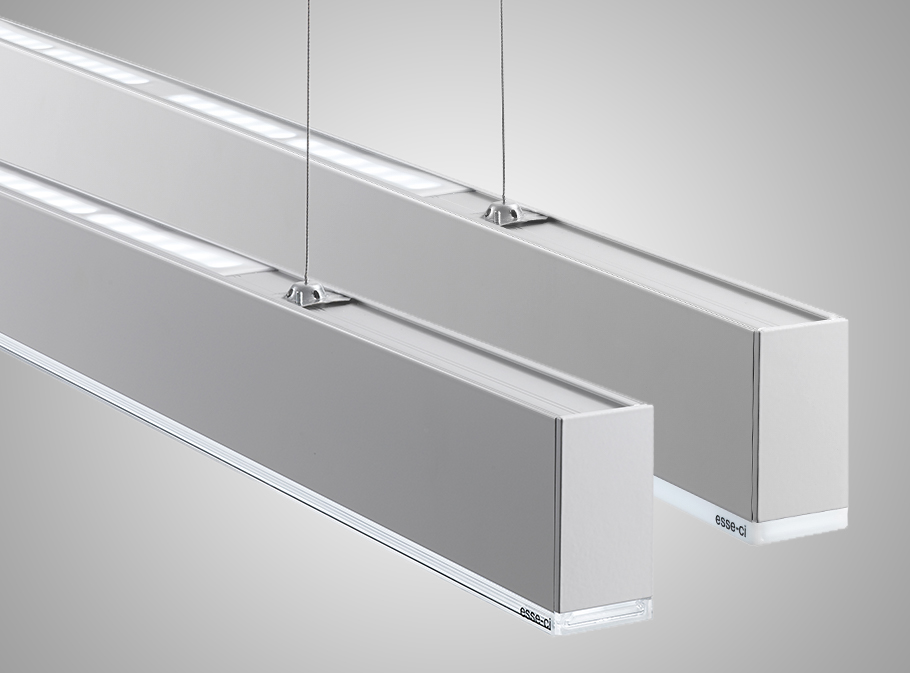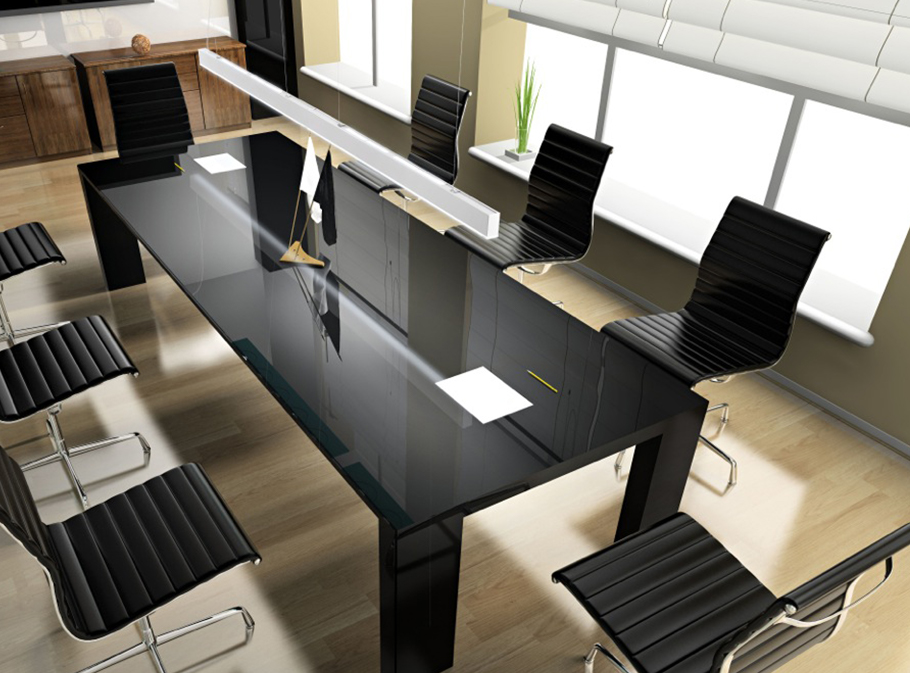 back to advanced search
BRIGHT
BRIGHT can be specified as a pendant, surface or recessed fixture, and is suitable for both wall and ceiling mounting. The product features an electrified spine containing the electrical connection and LED driver. The separate main body, which is produced from powder coated extruded aluminum, contains the LED and optics in a secure sealed unit.
This element can be simply second fixed using unskilled labour due to the unique 'pushfit' technology, saving the installer time and therefore money. This innovative method of electrical connection between the lighting module and electrified spine eliminates any potential of cross polarity and therefore damage to the LEDs. Suspended versions can be height adjusted using the clutch operated wire suspensions and all products come through wired as standard. Bright uses an innovative drop lens diffuser with Light Indirect Control (LIC), which actively channels light from the direct side laterally, improving total light distribution area, and minimizing cutoff lines from the linear profile.
Specifications
350mA integrated driver
Fixture with end caps included
Colour temperature: 3000K/4000K
CRI>90
Mac Adams 3
Life Time: L80/B10 >50.000h
5 years complete warranty
Eye safety: RG0/RG1 in accordance with EN62471:2009
Optics
DPL technology diffuser to control glare UGR <19
PG diffuser for soft diffusion with UGR<22
Diffuser with Light Indirect Control (LIC) technology to favor the indirect illumination.
Double emission: direct / indirect.
Body
Aluminum extruded body with epoxy powder coating.
Legal references
In compliance with the safety standards EN 60 598-1 and UNI EN 12464-1 (lighting for working places).
On request
Wiring DALI dimmable – Code: RDD (verify the version available)
Wiring with emergency kit – Code: EM for 1 hour / EM3H for 3 hours
(verify the version available)
Colour Temperature 2700K – 5000K
CRI>90 Premium Version (verify the version available)
Show all ACHIEVEMENTS