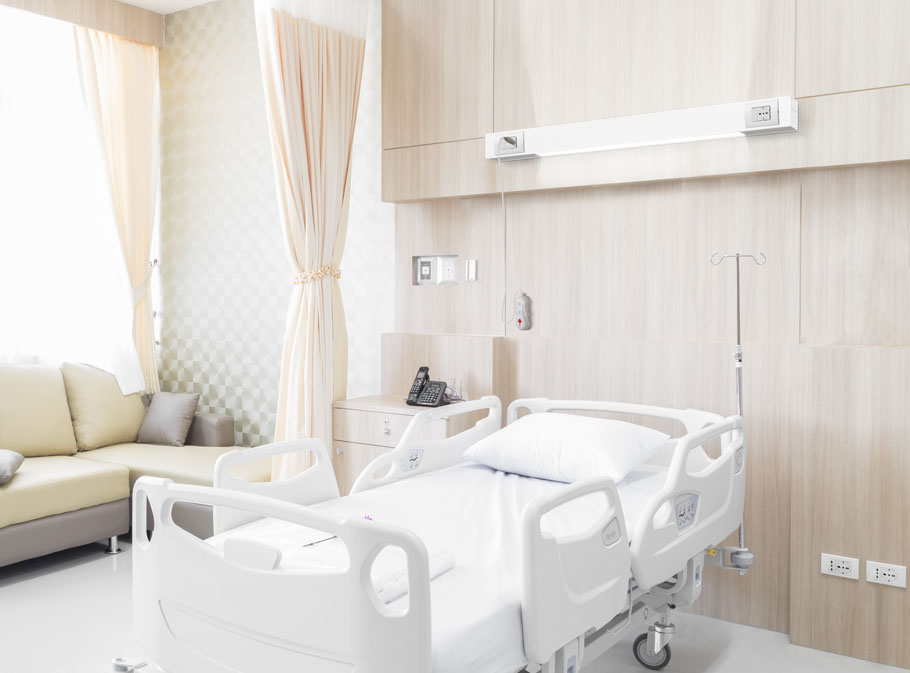 back to advanced search
ARKEON MED
ARKEON MED is the new bed-head unit developed by Esse-ci to meet the lighting and functional needs of hospital or care facilities. Thanks to the use of latest generation components ARKEON MED guarantees efficiency and reliability and integrates perfectly into the spaces with a simple and linear design, ideal for easy cleaning. The control devices are ergonomic and easily accessible and the great versatility of the product makes ARKEON MED suitable for all healthcare applications.
Specifications
Built-in Driver
Colour temperature: 3000K/4000K
CRI>90
McAdams 3
Life Time: L80/B10 >50.000h
5 years complete warranty
Eye safety: RG0/RG1 in accordance with EN62471:2009
Optics
· PG frosted diffuser UGR<22 for direct emission
· Polycarbonate asymmetric lens for indirect
emission
Body
Aluminum extruded body with epoxy powder coating.
LEGAL REFERENCES
In compliance with the safety standards EN 60 598-1 and UNI EN 12464-1 (lighting for working places).
ON REQUEST
Colour Temperature: 2700K
Wiring DALI dimmable – Code: D
Wiring with emergency kit – Code: EM for 1 hour / EM3H for 3 hours