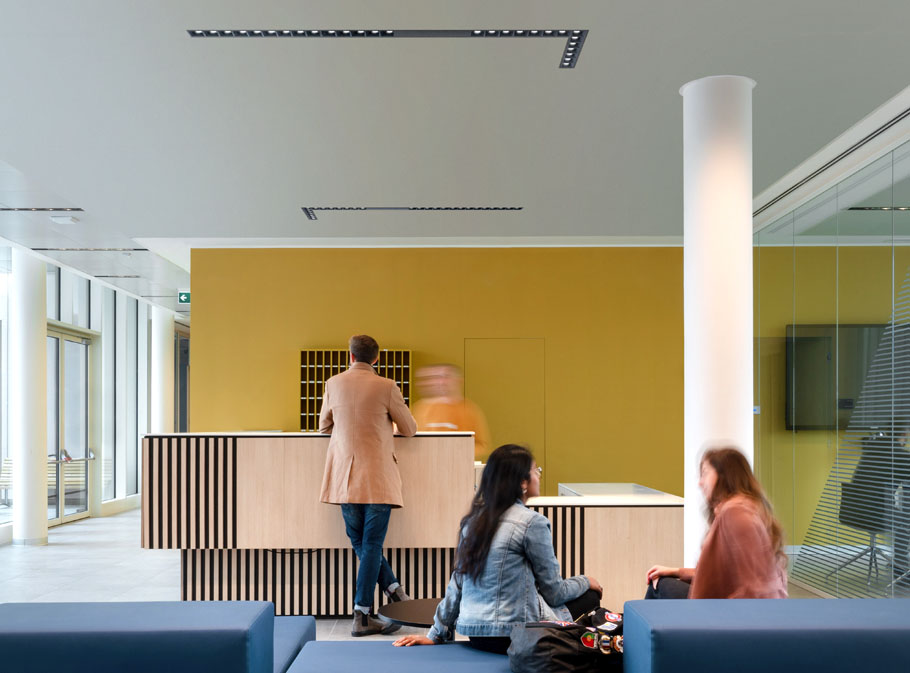 zurück zur erweiterten suche
WAVE DISPLAY


Soft-line design for a truly versatile range: WAVE is suitable both as an element for single installation and as a system for continuous suspended or recessed rows. Direct/indirect emission with High Contrast microcell optical system and high glare control.


Spezifikationen
Integrierter Treiber
Farbtemperatur: 3000K/4000K
CRI>90
McAdams 3
Lebensdauer: L80/B10 > 50.000h
5 Jahre volle Garantie
Augensicherheit: RG0/RG1 nach EN 62471:2009
Optiken
High Contrast-Diffusor UGR<16
Gehäuse
Gehäuse aus Aluminium mit Epoxidpulverbeschichtung.
Referenznorm
Die Leuchten entsprechen den Sicherheitsnormen EN 60598-1, UNI EN 12464-1 (Beleuchtung von Arbeitsstätten).
Auf Wunsch
Dimmbare Verkabelung DALI – Code: RDD (verfügbare Versionen prüfen)
Verkabelung mit Notbeleuchtungsgruppe – Code: EM für 1 Stunde / EM3H für 3 Stunden (verfügbare Versionen prüfen)
WAVE DISPLAY
Ausführungen
Technisches Datenblatt 4000K
code

Lichtstrom
Abmessungen
Verkablung
datasheet
Spezifikationsposition
85DR9DKL490R
9W 4000K
965lm
295mm
85DR18DKL490R
18W 4000K
1926lm
575mm
85DR36DKL490R
36W 4000K
3852lm
1135mm
Technisches Datenblatt 3000K
code

Lichtstrom
Abmessungen
Verkablung
datasheet
Spezifikationsposition
85DR9DKL390R
9W 3000K
897lm
295mm
85DR18DKL390R
18W 3000K
1791lm
575mm
85DR36DKL390R
36W 3000K
3582lm
1135mm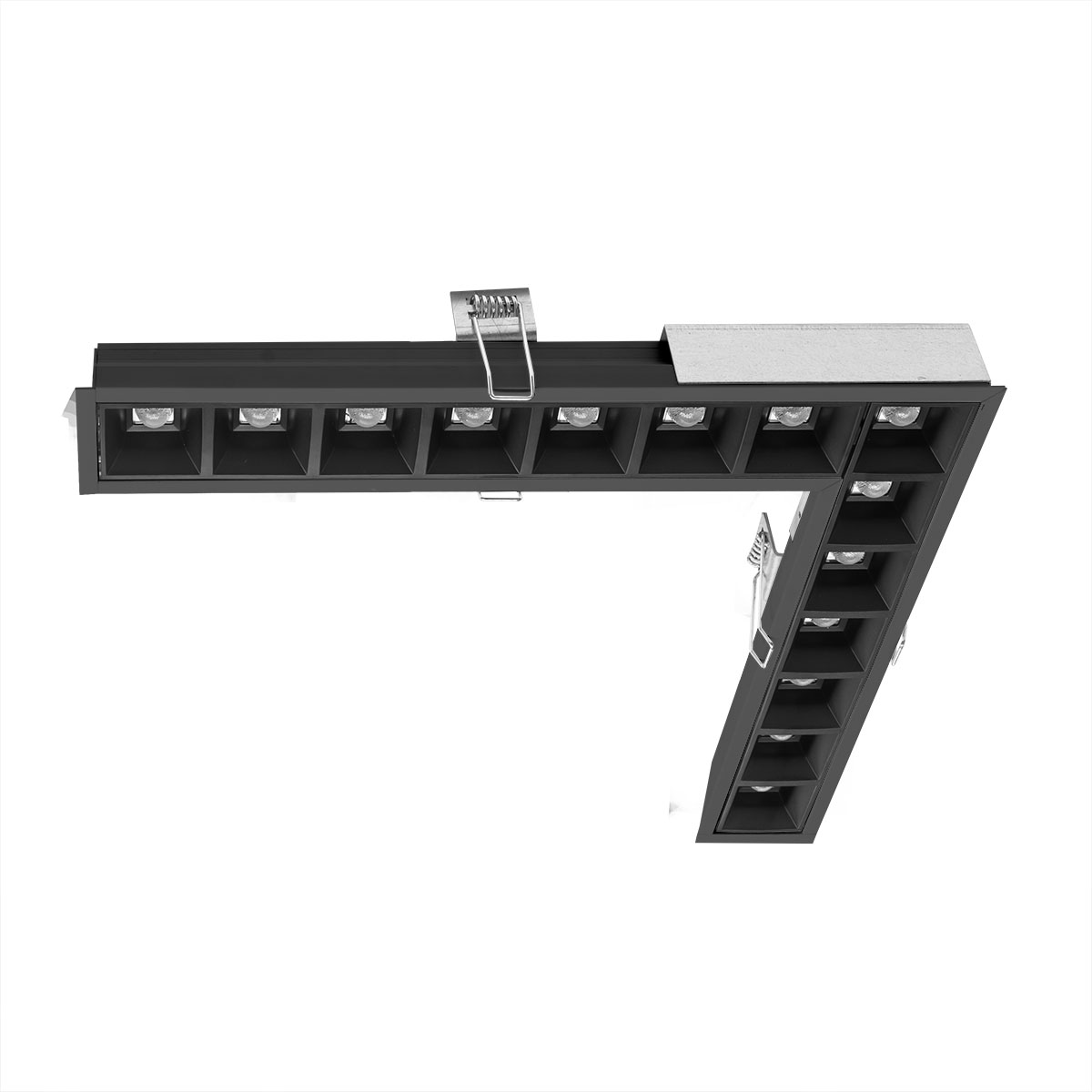 Technisches Datenblatt 4000K
code

Lichtstrom
Abmessungen
Verkablung
datasheet
Spezifikationsposition
85DR18DKL490A90R
18W 4000K
1926lm
260x300mm
85DR18DKL390A90R
18W 4000K
1791lm
260x300mm