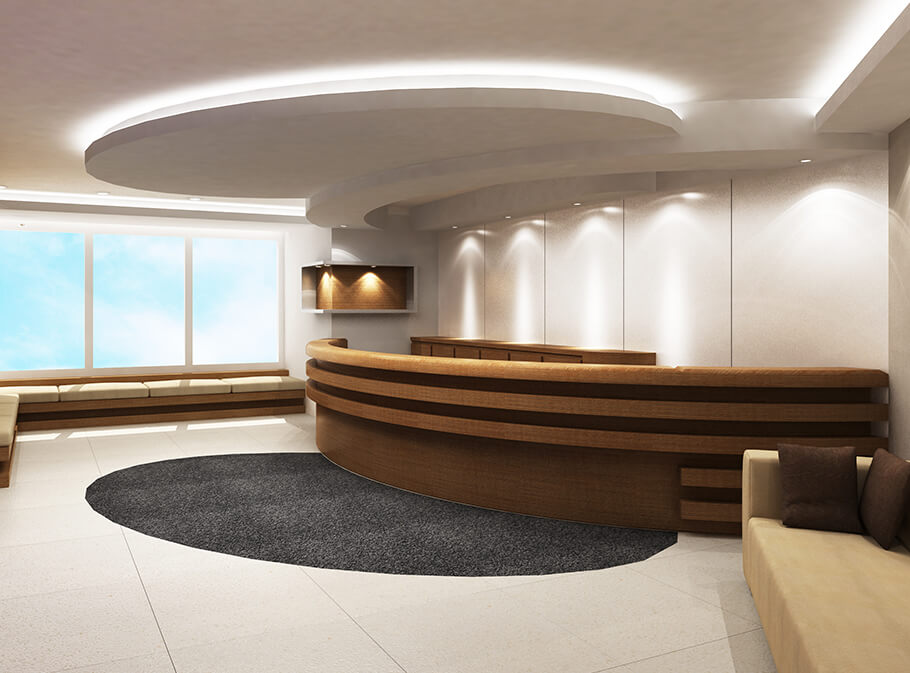 back to advanced search
RGL LED
RGL is the ideal solution for the lighting of veils or niches, backlight of reflective materials or acrylic sheet supports. The fixture is made by white epoxy-powder coated steel-sheet body and can be installed on any support. The use of accessories allows further flexibility for the realization of modular luminous lines. The wiring is facilitated by a quick clamp inside the body.
Specifications
Colour temperature: 3000K/4000K
CRI>90
Mac Adams 3
Life Time: L80/B10 >50.000h
5 years complete warranty
Eye safety: RG0/RG1 in accordance with EN62471:2009
Optics
PMMA diffuser for homogenous emission UGR<22.
Body
White epoxy-powder coated steel-sheet body.
Legal references
In compliance with the safety standards EN 60 598-1
and UNI EN 12464-1 (lighting for working places).
On request
Wiring with DALI dimmable converter – Code: RDD (verify the version available)
Wiring with emergency kit – Code: EM for 1 hour / EM3H for 3 hours (verify the version available)
code

flux
size
wiring
datasheet
specification items
04PG12L490
12W 4000K
1138 lm
562mm
04PG18L490
18W 4000K
1707 lm
842mm
04PG24L490
24W 4000K
2277 lm
1122mm
04PG30L490
30W 4000K
2846 lm
1402mm
04PG36L490
36W 4000K
3415 lm
1682mm
04PG42L490
42W 4000K
3984 lm
1963mm
04PG48L490
48W 4000K
4553 lm
2243mm
04PG54L490
54W 4000K
5122 lm
2523mm
04PG60L490
60W 4000K
5692 lm
2803mm
04PG66L490
66W 4000K
6261 lm
3083mm
code

flux
size
wiring
datasheet
specification items
04PG12L390
12W 3000K
1083 lm
562 mm
04PG18L390
18W 3000K
1624 lm
842 mm
04PG24L390
24W 3000K
2165 lm
1122 mm
04PG30L390
30W 3000K
2706 lm
1402 mm
04PG36L390
36W 3000K
3248 lm
1682 mm
04PG42L390
42W 3000K
3789 lm
1963 mm
04PG48L390
48W 3000K
4330 lm
2243 mm
04PG54L390
54W 3000K
4871 lm
2523 mm
04PG60L390
60W 3000K
5413 lm
2803 mm
04PG66L390
66W 3000K
5954 lm
3083 mm
code

flux
size
wiring
datasheet
specification items
04PG24L490HP
24W 4000K
2277 lm
562mm
04PG36L490HP
36W 4000K
3415 lm
842mm
04PG48L490HP
48W 4000K
4553 lm
1122mm
04PG60L490HP
60W 4000K
5692 lm
1402mm
04PG72L490HP
72W 4000K
6830 lm
1682mm
04PG84L490HP
84W 4000K
7968 lm
1963mm
04PG96L490HP
96W 4000K
9106 lm
2243mm
04PG108L490HP
108W 4000K
10245 lm
2523mm
04PG120L490HP
120W 4000K
11383 lm
2803mm
04PG132L490HP
132W 4000K
12522 lm
3083mm
code

flux
size
wiring
datasheet
specification items
04PG24L390HP
24W 3000K
2165 lm
562 mm
04PG36L390HP
36W 3000K
3248 lm
842 mm
04PG48L390HP
48W 3000K
4330 lm
1122 mm
04PG60L390HP
60W 3000K
5413 lm
1402 mm
04PG72L390HP
72W 3000K
6495 lm
1682 mm
04PG84L390HP
84W 3000K
7578 lm
1963 mm
04PG96L390HP
96W 3000K
8660 lm
2243 mm
04PG108L390HP
108W 3000K
9743 lm
2523 mm
04PG120L390HP
120W 3000K
10825 lm
2803 mm
04PG132L390HP
132W 3000K
11908 lm
3083 mm