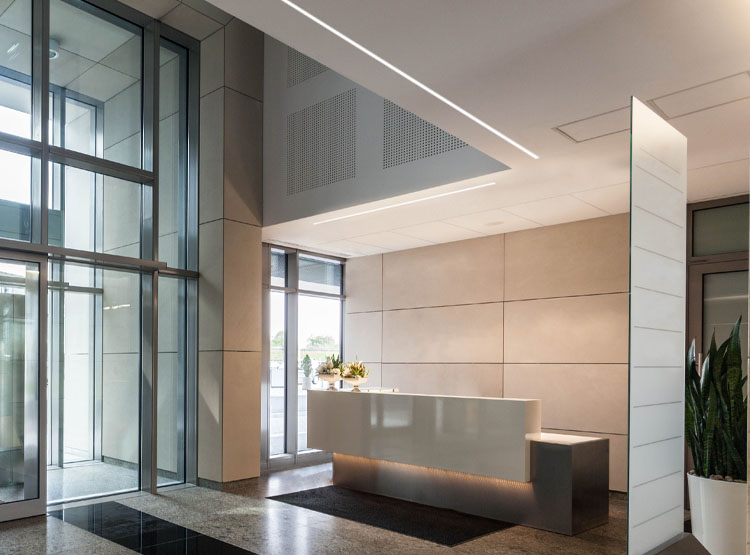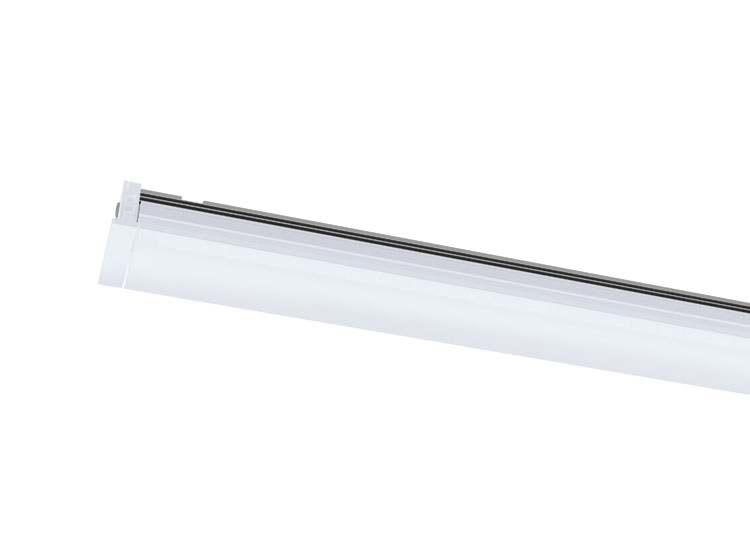 back to advanced search
PROFREEL SLIM
PROFREEL, the range of luminaires for continuous rows completely customizable, is enriched with a new version that makes the installation even faster and more precise: PROFREEL SLIM DISPLAY. Featuring a T-shaped section that covers any imperfections of the hole, it allows the application of thin blades of light in a simple and quick way.
PROFREEL SLIM is available in two types: the DISPLAY version, ready for installation, and the DISPLAY FREE version, customizable directly on site.
Specifications
SMD LED technology on 24V adhesive strip
Strip LED: CRI>90
Colour temperature: 2700K/3000K/4000K
Possibility to cut strip and profile each 5cm
McAdams 3
Life Time: L80/B50 >50.000h
5 years complete warranty
Eye safety: RG0/RG1 in accordance with EN62471:2009
Optics
Satin methacrylate totally homogeneous extruded diffuser, UGR <22.
Body
Extruded anodized aluminum.
Legal references
In compliance with the safety standards EN 60 598-1 and UNI EN 12464-1 (lighting for working places).
On request
Wiring DALI dimmable – Code: D (verify the version available)
Wiring with emergency kit – Code: EM for 1 hour / EM3H for 3 hours
(verify the version available)
Wiring Bluetooth BT – Code: BT