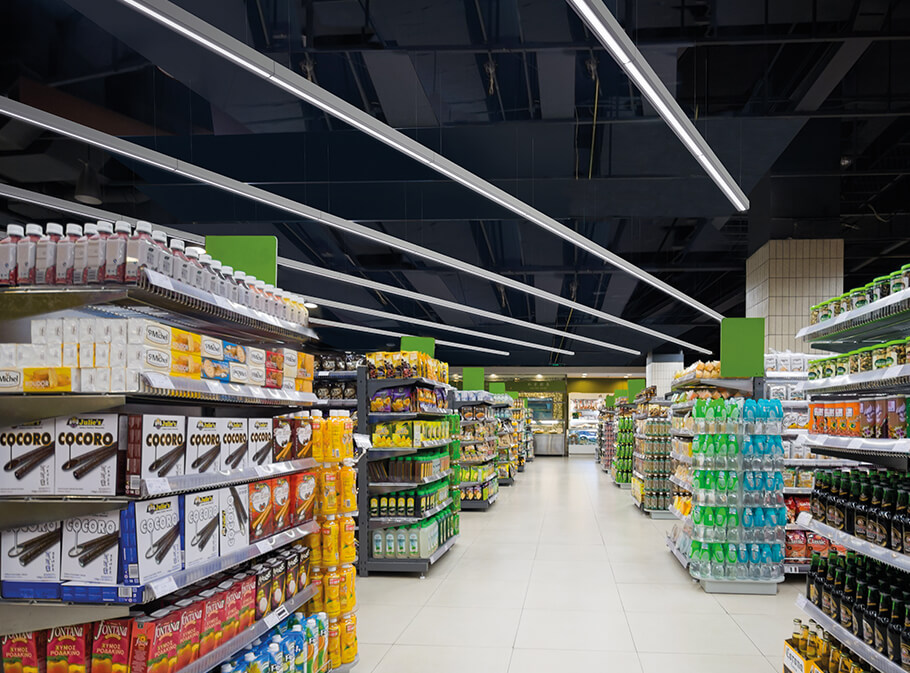 back to advanced search
HYPE
HYPE is an innovative linear LED luminaire for continuous row mounting. It combines high performance, price competitiveness and ease of installation, making this product perfect for installation in large open plan spaces, or where short site program is an issue, such as in retail. HYPE uses the latest generation LED modules, together with the most advanced optics and drivers to deliver an impressive technical performance and incredibly fast payback.
Specifications
Integrated driver
Colour temperature: 3000K/4000K
CRI>90
McAdams 3
Life Time: L80/B10 >50.000h
5 years complete warranty
Eye safety: RG0/RG1 in accordance with EN62471:2009
Optics
PG with frosted PMMA cover for diffused emission
PC with PMMA lens 30°, 60° and 90° angles emission
AS with PMMA lens for asymmetrical beam
DAS with PMMA lens for double asymmetrical beam
BT with PMMA lens for batwing
Body
Extruded aluminum body with epoxy powder coating.
Legal references
In compliance with the safety standards EN 60 598-1
and UNI EN 12464-1 (lighting for working places).
On request
Wiring DALI dimmable – Code: RDD (verify the version available)
Wiring with emergency kit – Code: EM for 1 hour / EM3H for 3 hours
(verify the version available)
Colour Temperature 5000K
CRI>90 Premium Version
Driver Bluetooth – Code: BT (verify the version available)