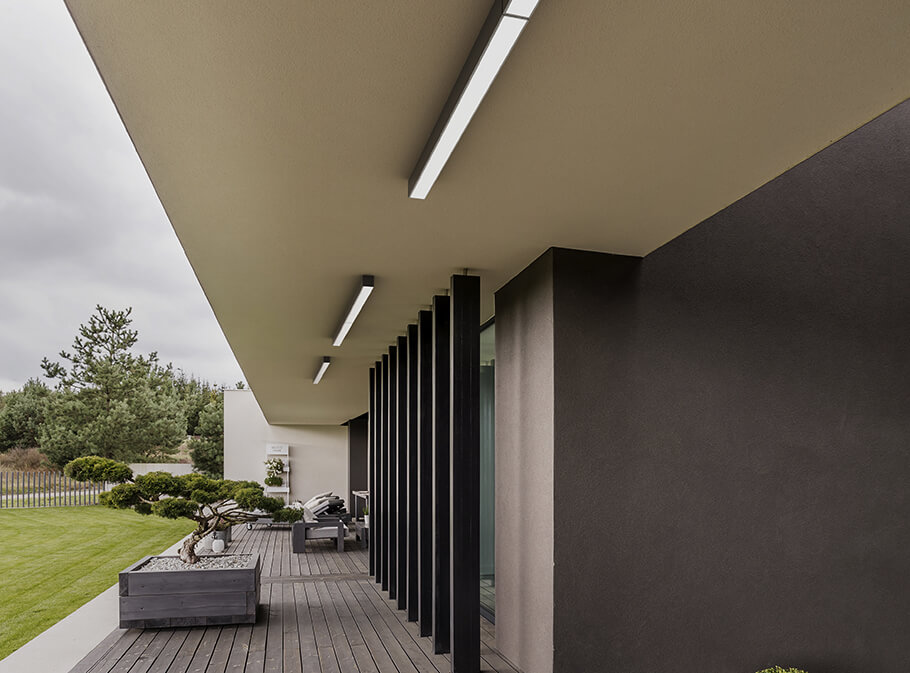 back to advanced search
GROOVE IP54
GROOVE IP54 combines the advantages of continuous row luminaires with the IP requirements of industrial or commercial environments.
The aluminum body and the flexible diffuser with coextruded gaskets, guarantee maximum performance and protection against dust and splashes of water.
Specifications
Integrated Driver
Colour temperature: 3000K/4000K
CRI>90
Mac Adams 3
Life Time: L80/B10 >50.000h
5 years complete warranty
Eye safety: RG0/RG1 in accordance with EN62471:2009
Optics
PG diffuser for soft diffusion with UGR<22
Body
Aluminum extruded body with epoxy powder coating.
Legal References
In compliance with the safety standards EN 60 598-1
and UNI EN 12464-1 (lighting for working places).
On Request
Wiring DALI dimmable – Code: RDD
Wiring with emergency kit – Code: EM for 1 hour / EM3H for 3 hours
Colour Temperature 5000K
CRI>90 Premium Version
Driver Bluetooth – Code: BT (verify the version available)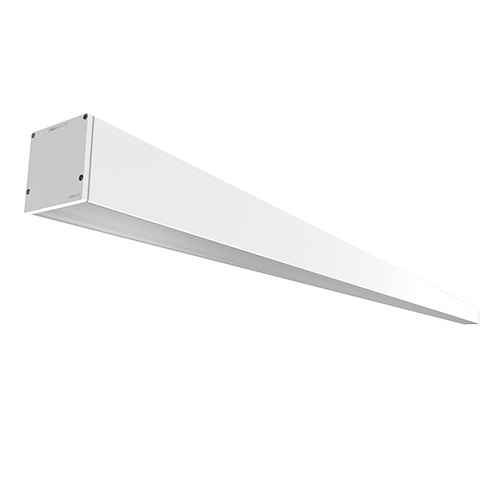 code

flux
size
wiring
datasheet
specification items
43AA45L490HP54
45W 4000K
4482lm
1130mm
43AA57L490HP54
57W 4000K
5677lm
1410mm
43AA68L490HP54
68W 4000K
6773lm
1690mm
code

flux
size
wiring
datasheet
specification items
43AA45L390HP54
45W 3000K
4172lm
1130mm
43AA57L390HP54
57W 3000K
5284lm
1410mm
43AA68L390HP54
68W 3000K
6304lm
1690mm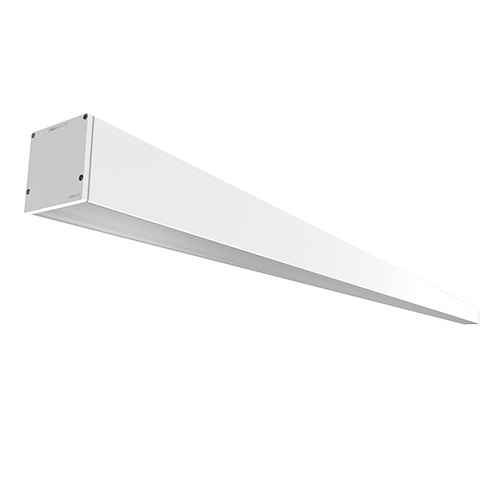 code

flux
size
wiring
datasheet
specification items
43AA24L49054
24W 4000K
2436lm
1130mm
43AA30L49054
30W 4000K
3045lm
1410mm
43AA36L49054
36W 4000K
3654lm
1690mm
43AA54L49054
54W 4000K
5481lm
2530mm
43AA66L49054
66W 4000K
6699lm
3090mm
code

flux
size
wiring
datasheet
specification items
43AA24L39054
24W 3000K
2268lm
1130mm
43AA30L39054
30W 3000K
2835lm
1410mm
43AA36L39054
36W 3000K
3402lm
1690mm
43AA54L39054
54W 3000K
5103lm
2530mm
43AA66L39054
66W 3000K
6237lm
3090mm