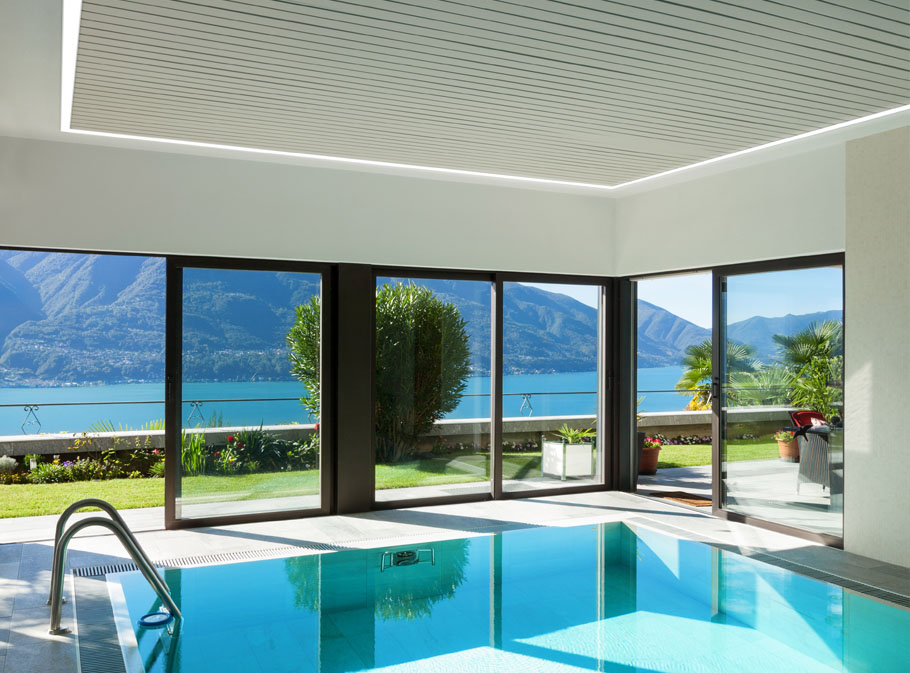 back to advanced search
GROOVE DISPLAY IP54
GROOVE DISPLAY IP54: it meets the resistance and protection qualities of the successfull GROOVE IP54, conceived for ceiling and suspended mounting, and the versatility and easy recessed installation of the GROOVE DISPLAY IP40.
It gathers the best of the two products to grant high performances in recessed continuous row installation in protected outdoor or in commercial/industrial environments where a higher degree of protection is required.
Like its family members, GROOVE DISPLAY IP54 offer a wide range of Low and High wattages with lenghts up to 3mt.
Specifications
Integrated Driver
Colour temperature: 3000K/4000K
CRI>90
Mac Adams 3
Life Time: L80/B50 >50.000h
5 years complete warranty
Eye safety: RG0/RG1 in accordance with EN62471:2009
Optics
Methacrylate satin antistatic diffuser screen, UGR<22
Body
Aluminum extruded body with epoxy powder coating.
Legal references
In compliance with the safety standards EN 60 598-1 and UNI EN 12464-1 (lighting for working places).
On Request
Wiring DALI dimmable – Code: RDD
Wiring with emergency kit – Code: EM for 1 hour / EM3H for 3 hours
Colour Temperature 2700K/5000K
Driver Bluetooth – Code: BT (verify the version available)
GROOVE DISPLAY IP54
versions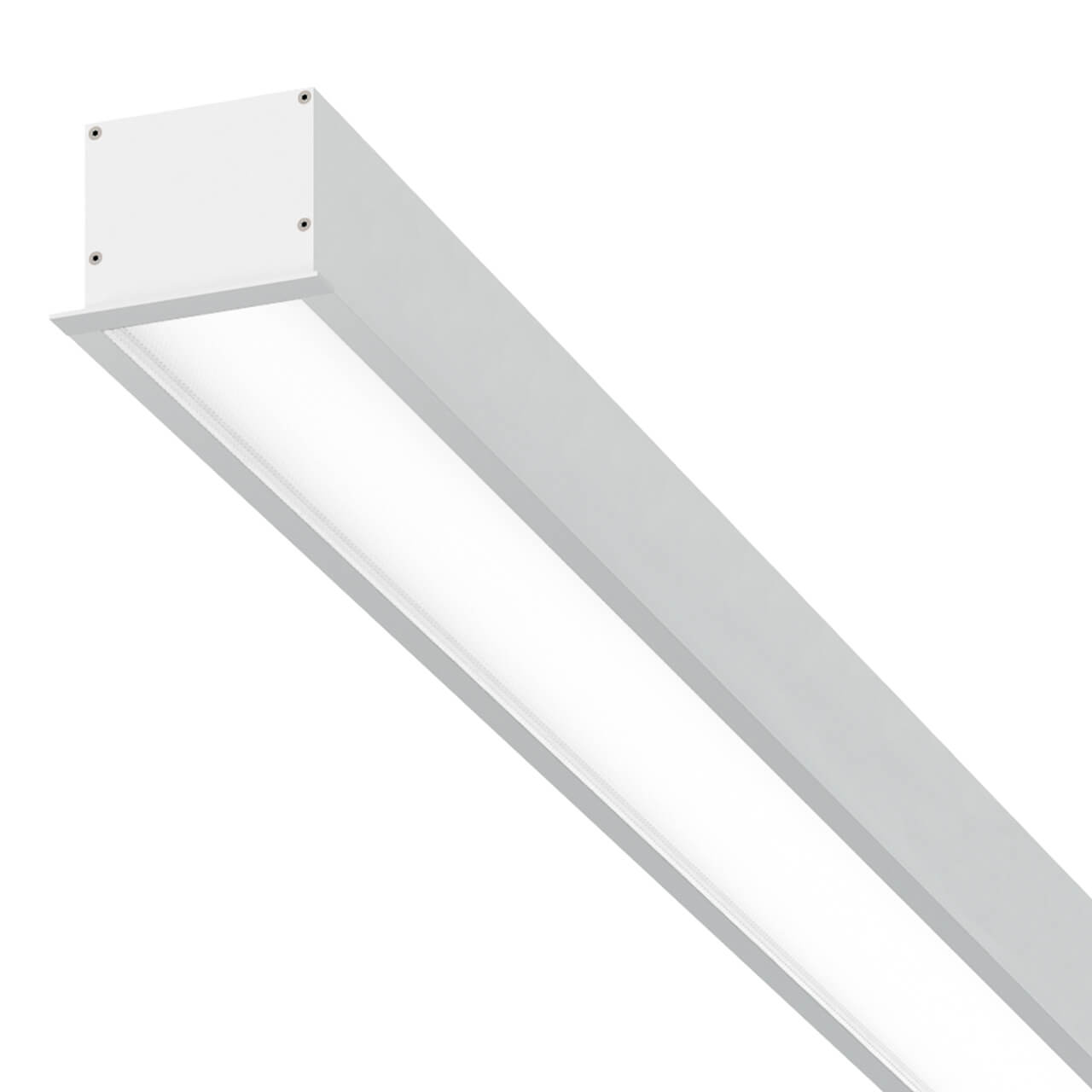 code

flux
size
wiring
datasheet
specification items
43AA24L490F54
24W 4000K
2436lm
1149mm
43AA30L490F54
30W 4000K
3045lm
1429mm
43AA36L490F54
36W 4000K
3654lm
1709mm
43AA42L490F54
42W 4000K
4263lm
1989mm
43AA48L490F54
48W 4000K
4872lm
2269mm
43AA54L490F54
54W 4000K
5481lm
2549mm
43AA60L490F54
60W 4000K
6090lm
2829mm
43AA66L490F54
66W 4000K
6699lm
3109mm
code

flux
size
wiring
datasheet
specification items
43AA24L390F54
24W 3000K
2268lm
1149mm
43AA30L390F54
30W 3000K
2835lm
1429mm
43AA36L390F54
36W 3000K
3402lm
1709mm
43AA42L390F54
42W 3000K
3969lm
1989mm
43AA48L390F54
48W 3000K
4536lm
2269mm
43AA54L390F54
54W 3000K
5103lm
2549mm
43AA60L390F54
60W 3000K
5670lm
2829mm
43AA66L390F54
66W 3000K
6237lm
3109mm
code

flux
size
wiring
datasheet
specification items
43AA45L490HPF54
45W 4000K
4482lm
1149mm
43AA57L490HPF54
57W 4000K
5677lm
1429mm
43AA68L490HPF54
68W 4000K
6773lm
1709mm
code

flux
size
wiring
datasheet
specification items
43AA45L390HPF54
45W 3000K
4172lm
1149mm
43AA57L390HPF54
57W 3000K
5284lm
1429mm
43AA68L390HPF54
68W 3000K
6304lm
1709mm