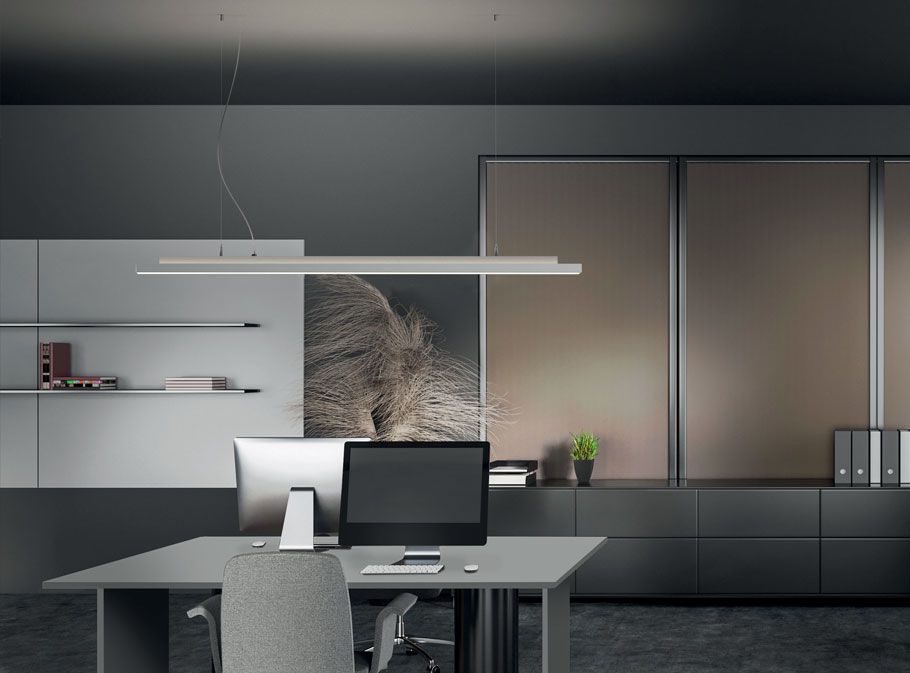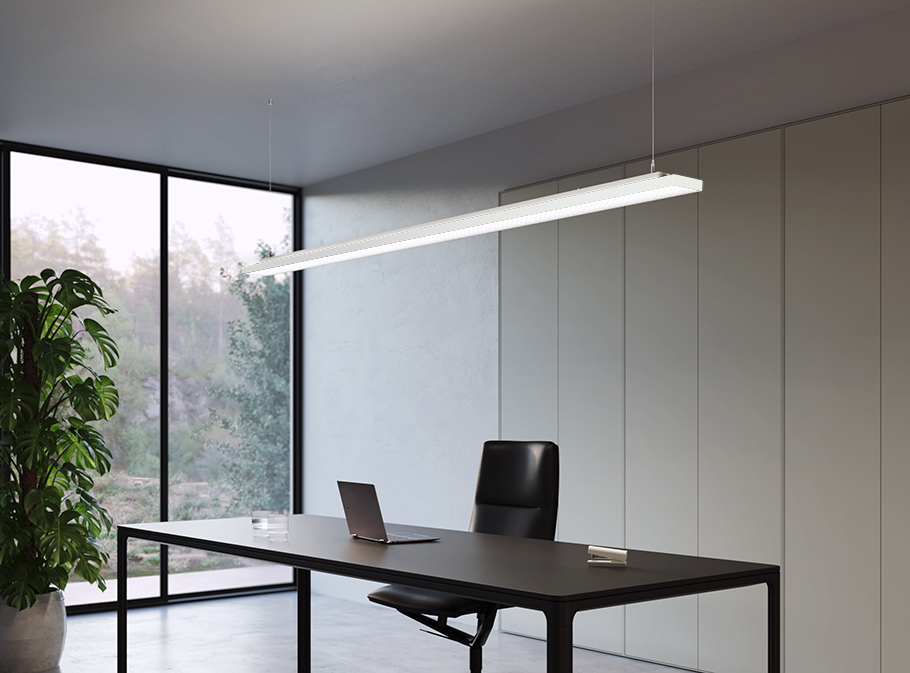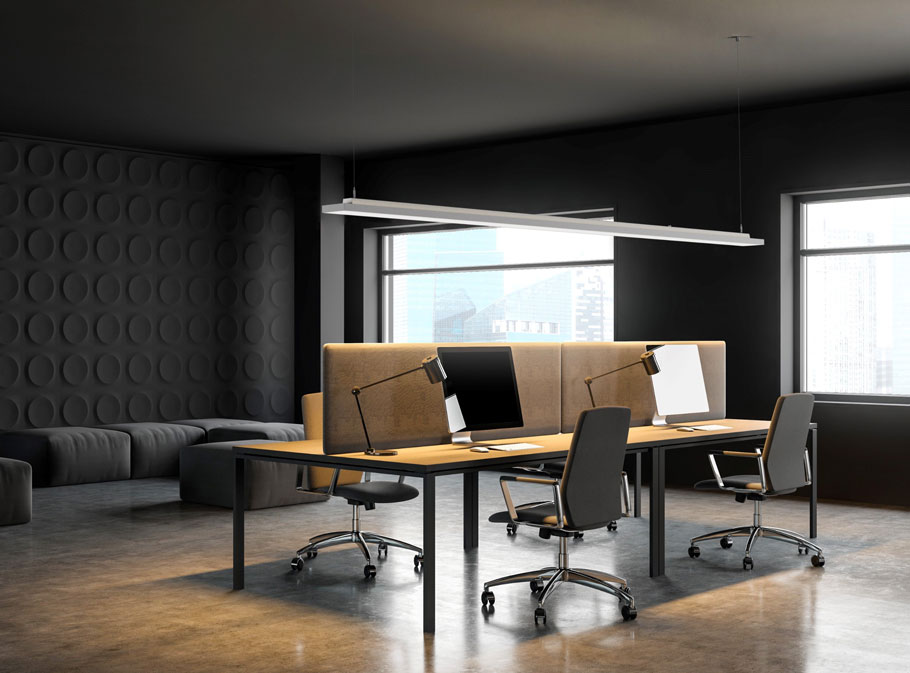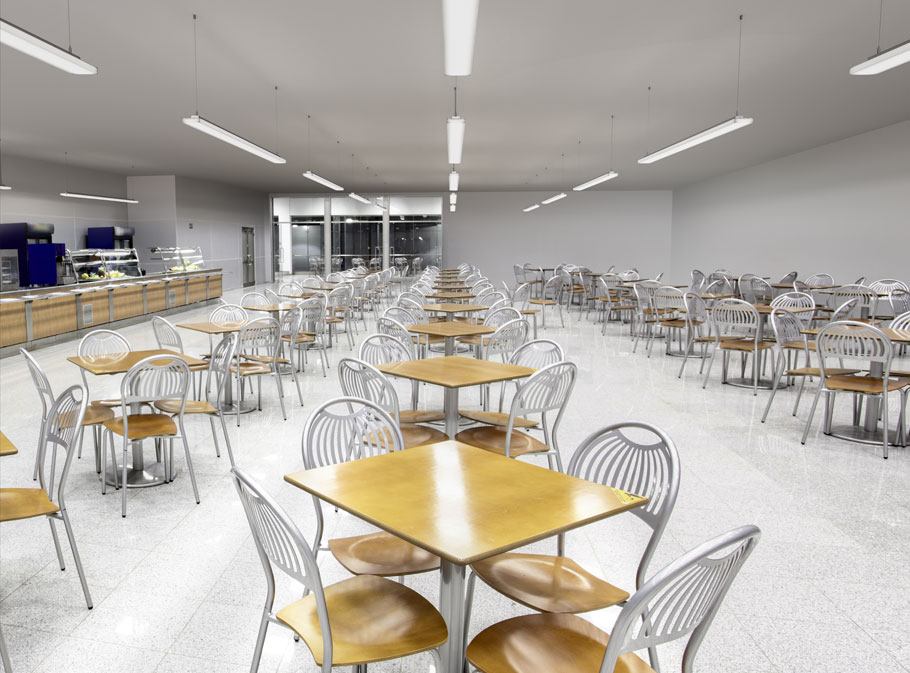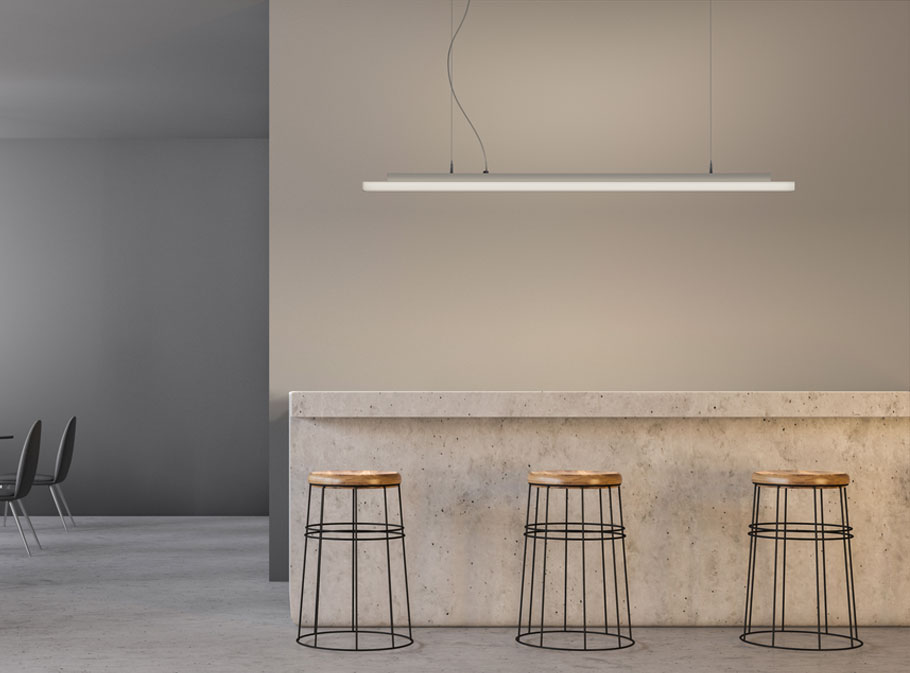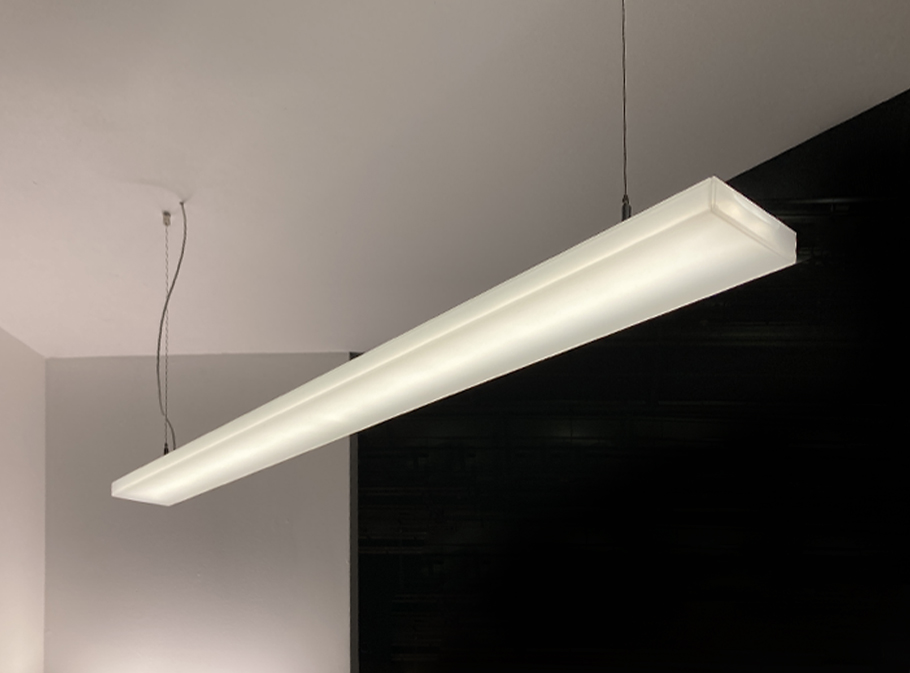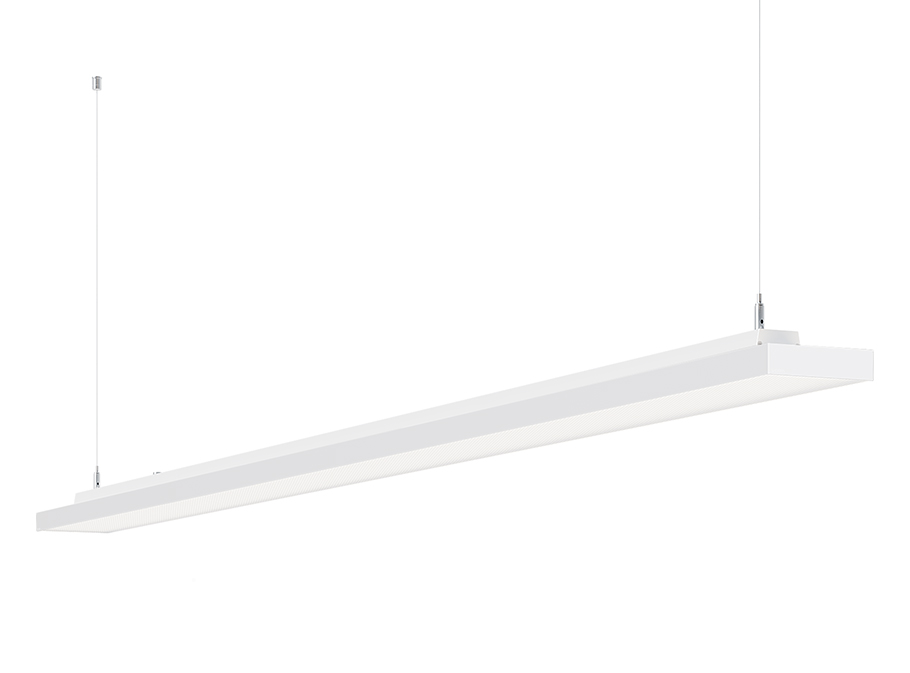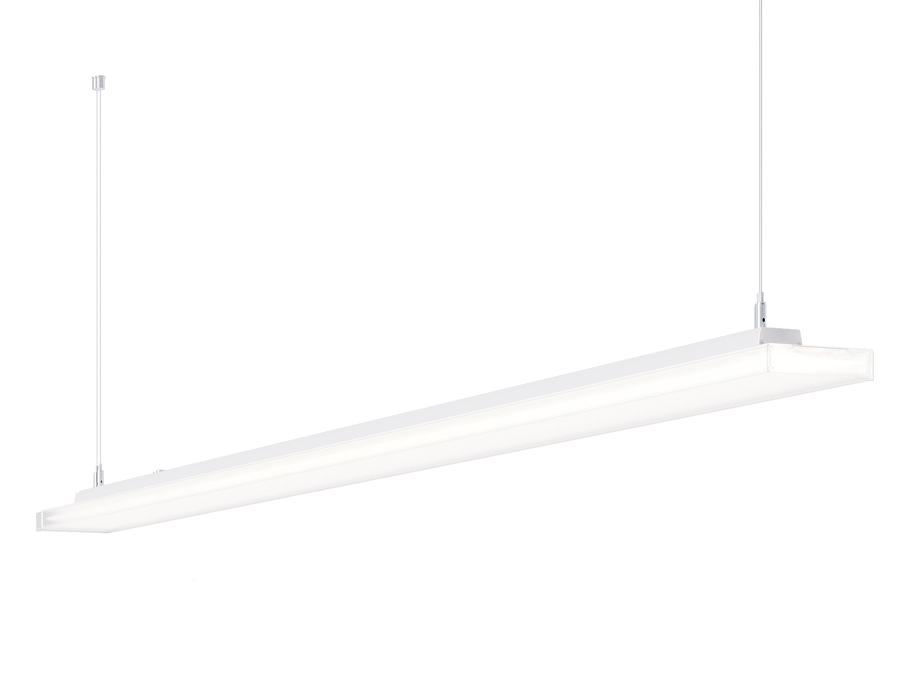 back to advanced search
ETER
ETER: the
 elegant full-light compact suspension
. A monolith that ensures a homogeneous direct and indirect emission thanks to the
sophisticated optical refraction system
. The flux of the single light source is partialized by the internal diffuser, ensuring exceptional performance, great competitiveness and
a specific attention towards energy saving
. ETER is available with PG optic, perfect for common areas and passageways thanks to the diffused light and its refined design, while the innovative version with CPL optic has a UGR <16 that satisfies the need for high visual comfort of office environment.
Eter synthesizes
top-level performance
in an ethereal body with an extremely slim profile.
Specifications
Built-in Driver
Color temperature: 3000K/4000K
CRI>90
McAdams 3
Life Time: L80/B10 >50.000h
5 years complete warranty
Eye safety: RG0/RG1 in accordance with EN62471:2009
Optics
Diffuser with innovative CPL technology for environments with video terminal, UGR<16.
PG diffuser for homogeneous emission with UGR<22. Direct/indirect emission.
Body
Aluminum with epoxy powder coating.
Antistatic methacrylate optics.
Legal references
In compliance with the safety standards EN 60 598-1 and UNI EN 12464-1 (lighting for working places).
On request
DALI dimmable wiring – Code: D (where available)
Emergency pack – Code: EM for 1 hour / EM3H for 3 hours (where available)
Bluetooth – Code: BT