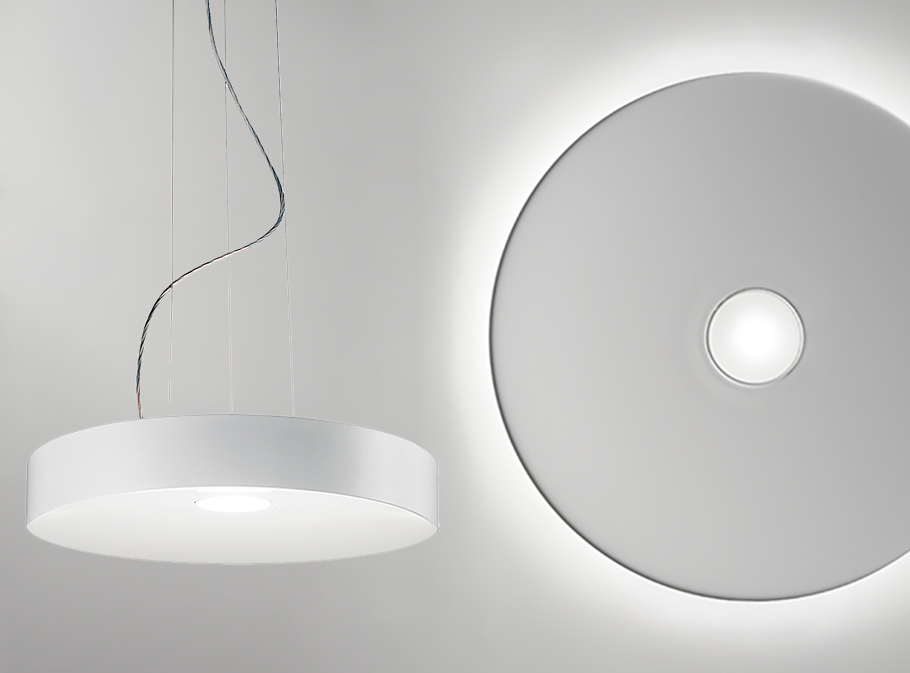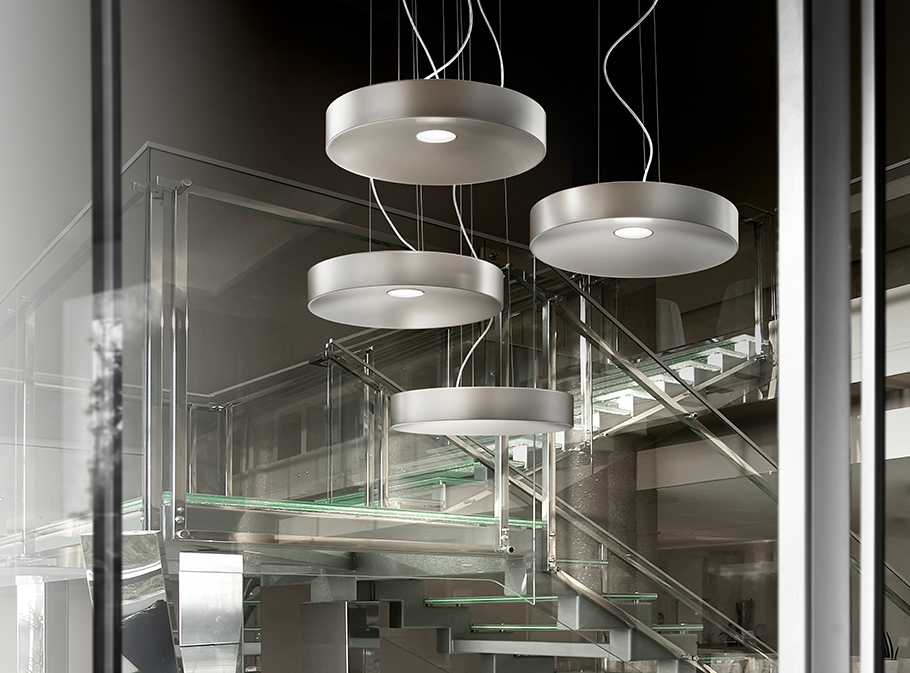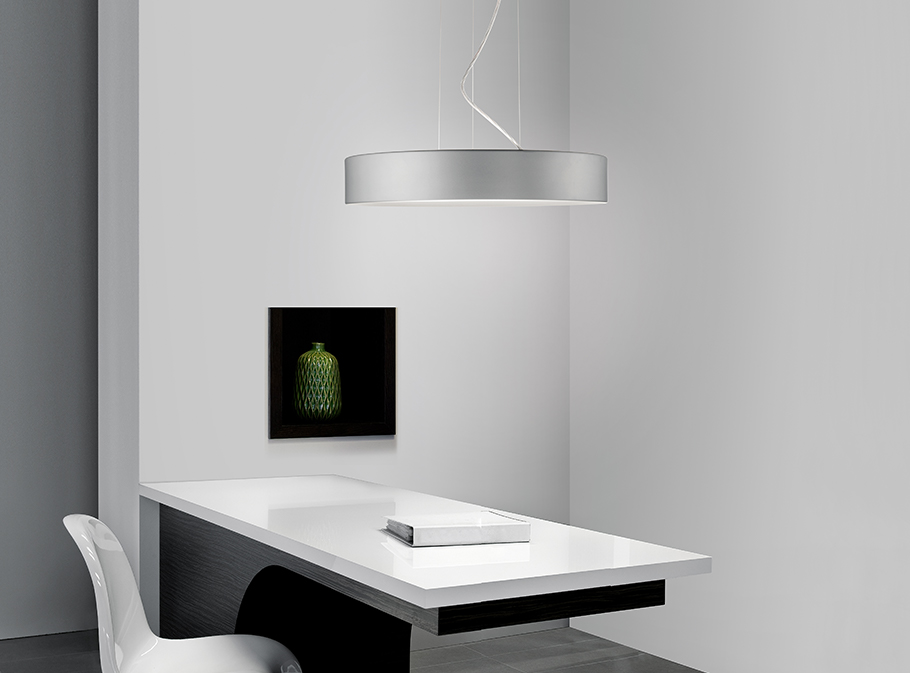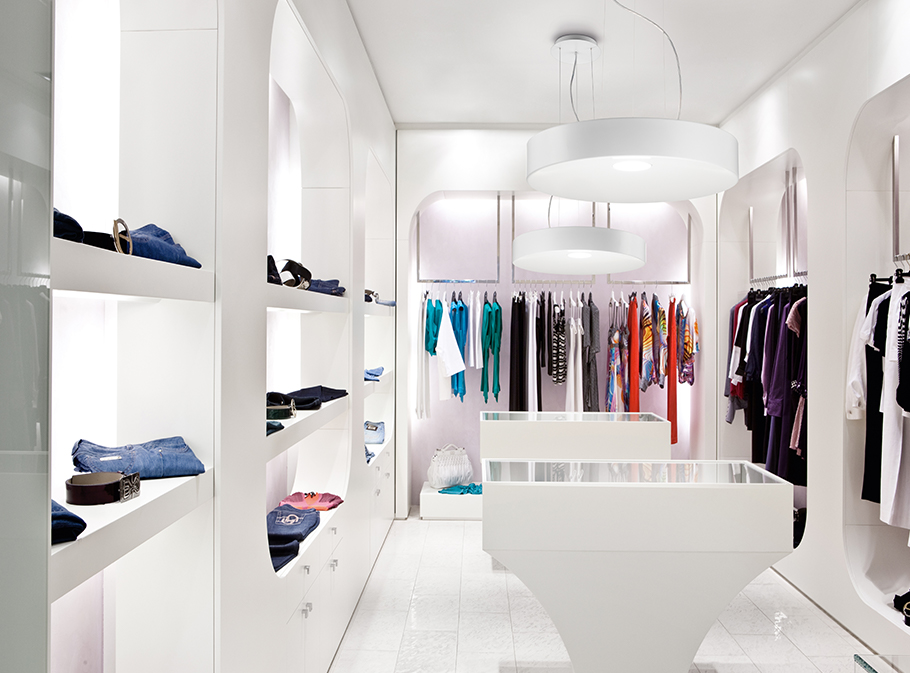 back to advanced search
CRATER
CRATER's soft edges and elegant contours creates a striking visual impression in any retail or commercial setting. Produced from a single piece of spun aluminum, which is offered in three finishes: classic white, stratos grey and stylish champagne.
Coupled with the latest LED technology, for either direct only, or bi-directional light distribution, Crater is a stylish, yet energy efficient luminaire that makes a bold design statement in any application.
Specifications
Single or double emission
High Efficiency LED modules
Colour temperature: 3000K/4000K
CRI>90
Mac Adams 3
Life Time: L80/B50 >50.000h
5 years complete warranty
Eye safety: risk-free (RG 0) in accordance with EN62471:2009
Optics
Glare controlled using DPL (Diamond Prism LED) tecnology with UGR<19.
Direct or direct/indirect emission.
Body
Aluminum body with epoxy powder coating.
Legal references
In compliance with the safety standards EN 60 598-1 and UNI EN 12464-1 (lighting for working places).
On request
Wiring DALI dimmable – Code: RDD (verify the version available)
Wiring with emergency kit – Code: EM for 1 hour / EM3H for 3 hours
(verify the version available)
Driver Bluetooth – Code: BT (verify the version available)
Show all ACHIEVEMENTS
code

flux
size
wiring
datasheet
voce di capitolato
29DR21L4
21W 700mA 4000K
1963lm
Ø 500mm
29DR35L4
35W 1050mA 4000K
2526lm
Ø 500mm
29DR55L4
55W 1400mA 4000K
3908lm
Ø 500mm
code

flux
size
wiring
datasheet
voce di capitolato
29DR21L3
21W 70mA 3000K
1747lm
Ø 500mm
29DR35L3
35W 1050mA 3000K
2050lm
Ø 500mm
29DR55L3
55W 1400mA 3000K
3517lm
Ø 500mm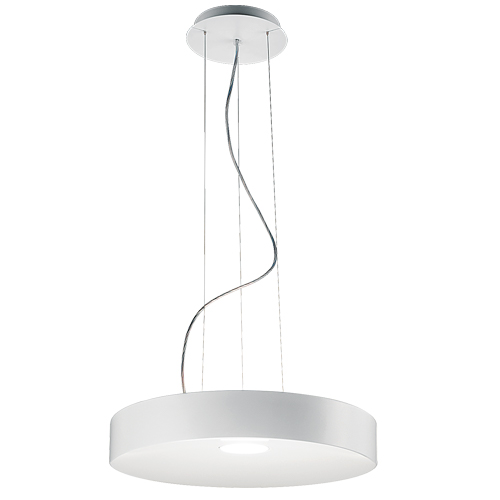 code

flux
size
wiring
datasheet
voce di capitolato
29DI2124L4
21+24W 700+350mA 4000K
1936+2429lm
Ø 500mm
29DI3524L4
35+24W 1050+350mA 4000K
2562+2429lm
Ø 500mm
29DI5524L4
55+24W 1400+350mA 4000K
3908+2429lm
Ø 500mm
code

flux
size
wiring
datasheet
voce di capitolato
29DI2124L3
21+24W 700+350mA 3000K
1747+2376lm
Ø 500mm
29DI3524L3
35+24W 1050+350mA 3000K
2050+2376lm
Ø 500mm
29DI5524L3
55+24W 1400+350mA 3000K
3517+2376lm
Ø 500mm