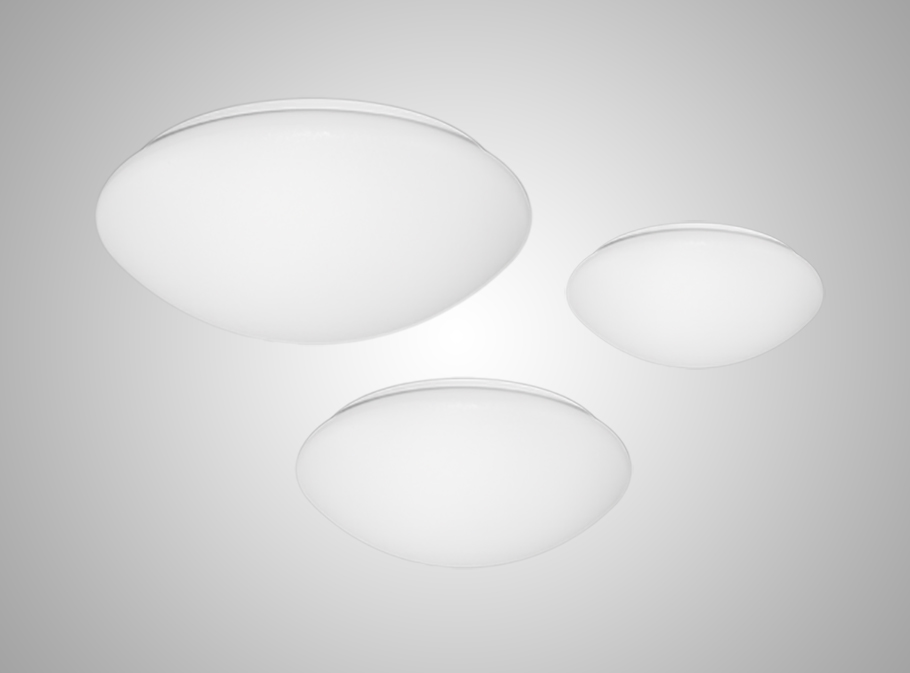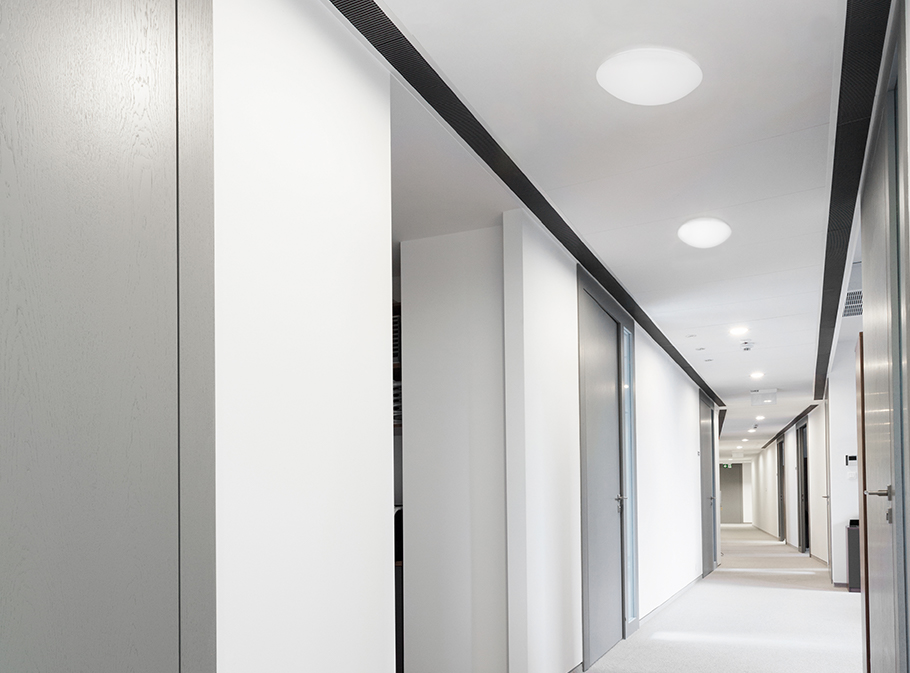 back to advanced search
CL LED
Versatile and functional LED fixture made with powder coated steel base and frosted PMMA diffuser. LED technology with high efficiency diodes powered from OSRAM DURIS E5 current.
The standard wiring on/off is 220-230V 50-60HZ. Version with the microwave sensor for presence detecting and inhibition in function of natural light is also available.
Specifications
Colour temperature: 3000K/4000K
CRI>80
Mac Adams 4
Life Time: L80/B50 50.000h
5 years complete warranty
Eye safety: risk-free (RG 0) in accordance with EN62471:2009
Optics
PMMA diffuser for homogenous emission.
Body
White epoxy-powder coated steel-sheet body.
Legal references
In compliance with the safety standards EN 60 598-1 and UNI EN 12464-1 (lighting for working places).
On request
Wiring DALI dimmable – Code: RDD (verify the version available)
Wiring with emergency kit – Code: EM for 1 hour / EM3H for 3 hours
(verify the version available)
code

flux
size
wiring
datasheet
voce di capitolato
51MO15L4
15W 4000K
1139lm
300mm
51MO26L4
26W 4000K
2230lm
375mm
51MO37L4
37W 4000K
3300lm
480mm
code

flux
size
wiring
datasheet
voce di capitolato
51MO15L3
15W 3000K
1095lm
300mm
51MO26L3
26W 3000K
2158lm
375mm
51MO37L3
37W 3000K
3219lm
480mm
code

flux
size
wiring
datasheet
voce di capitolato
51MO15L4S
15W 4000K
1139lm
300mm
51MO26L4S
26W 4000K
2230lm
375mm
51MO37L4S
37W 4000K
3300lm
480mm
code

flux
size
wiring
datasheet
voce di capitolato
51MO15L3S
15W 3000K
1095lm
300mm
51MO26L3S
26W 3000K
2158lm
375mm
51MO37L3S
37W 3000K
3219lm
480mm