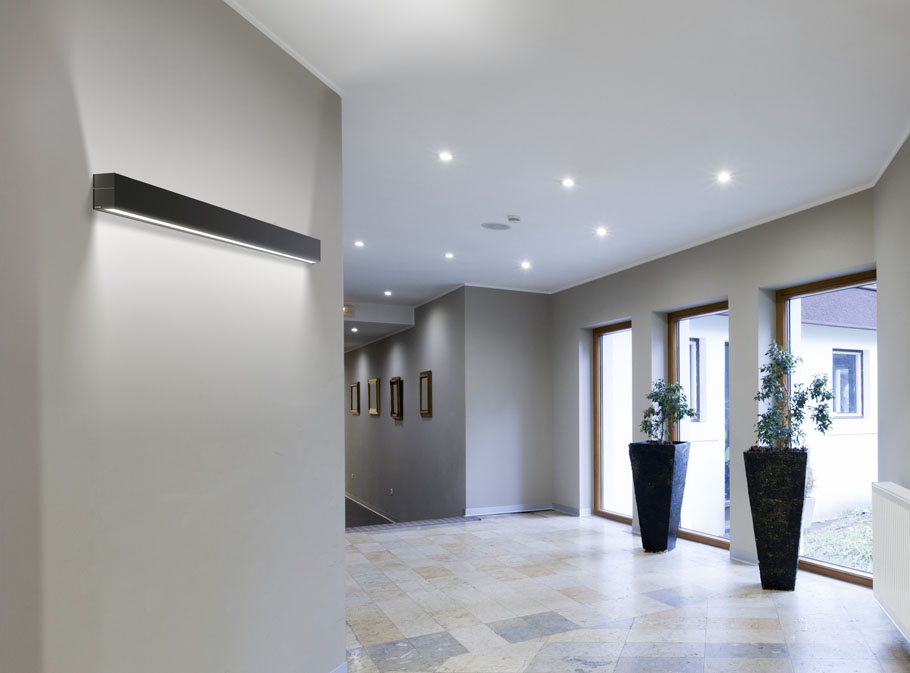 back to advanced search
ARKEON WALL
Arkeon is the new profile developed by Esse-ci to be extremely flexible and performing. A linear design that integrates
perfectly in any context such as the office, the showroom, the retail or the hospitality. Available with both direct and
direct/indirect emission, it guarantees a seamless illumination, even for the indirect part. Different optics are available, such as the new CLD collimated optics and the High Contrast optics.
Specifications
Built-in Driver
Colour temperature: 3000K/4000K
CRI>90
McAdams 3
Life Time: L80/B10 >50.000h
5 years complete warranty
Eye safety: RG0/RG1 in accordance with EN62471:2009
Optics
· PG frosted diffuser UGR<22 for direct emission.
· Polycarbonate asymmetric lens for indirect
emission.
Body
Aluminum extruded body with epoxy powder coating.
Legal references
In compliance with the safety standards EN 60 598-1 and UNI EN 12464-1 (lighting for working places).
On request
Wiring DALI dimmable – Code: RDD (verify the version available)
Wiring with emergency kit – Code: EM for 1 hour / EM3H for 3 hours (verify the version available)
Colour temperature 2700K/6500K
code

flux
size
wiring
datasheet
specification items
46DR10L490
10W 4000K
1090lm
288mm
46DR20L490
20W 4000K
2180lm
568mm
46DR30L490
30W 4000K
3270lm
848mm
46DR70L490
70W 4000K
7630lm
1978mm
code

flux
size
wiring
datasheet
specification items
46DR10L390
10W 3000K
1014lm
288mm
46DR20L390
20W 3000K
2027lm
568mm
46DR30L390
30W 3000K
3041lm
848mm
46DR70L390
70W 3000K
7096lm
1978mm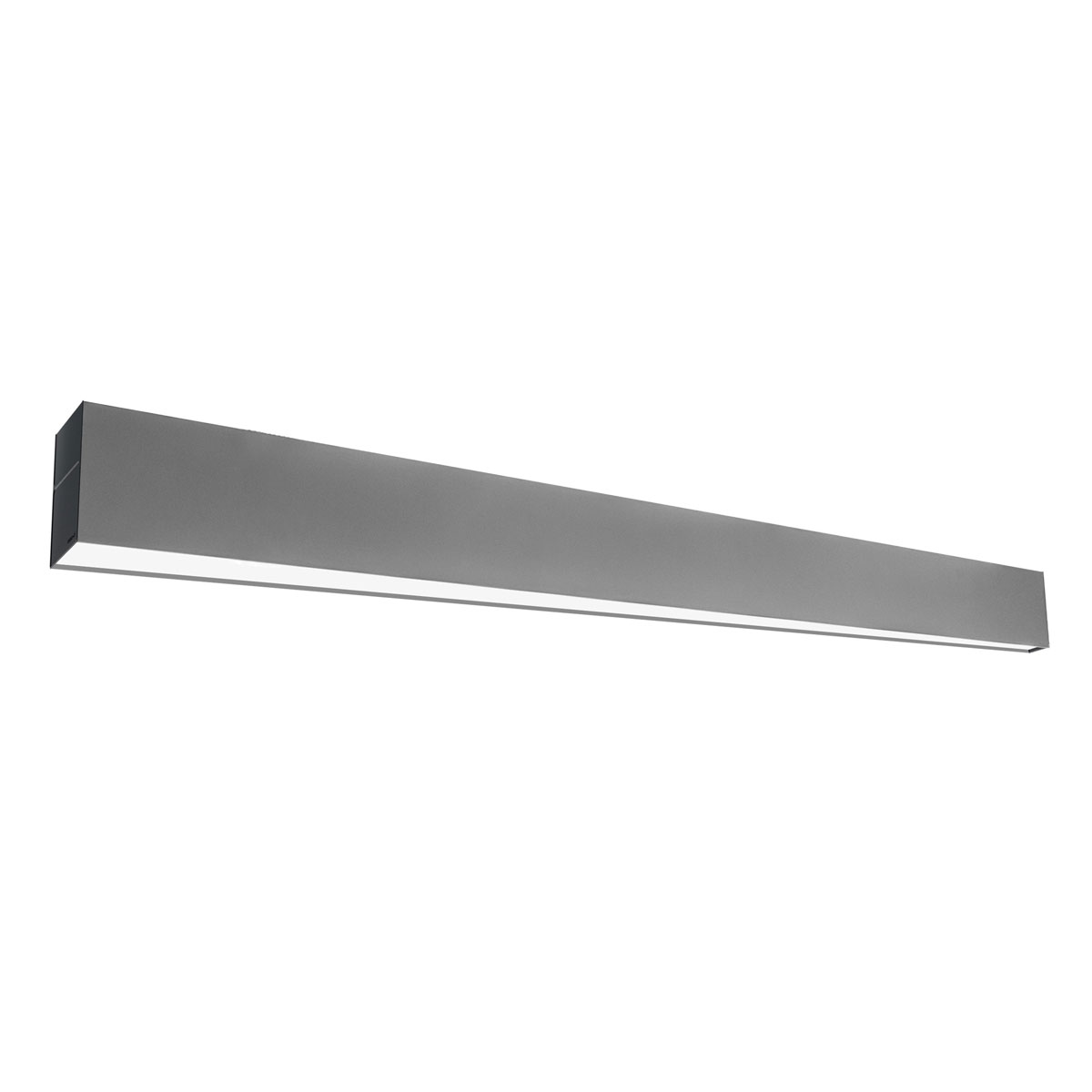 code

flux
size
wiring
datasheet
specification items
46DI20L490
20W 4000K
2289lm
288mm
46DI40L490
40W 4000K
4578lm
568mm
46DI60L490
60W 4000K
6867lm
848mm
46DI140L490
140W 4000K
16023lm
1978mm
code

flux
size
wiring
datasheet
specification items
46DI20L390
20W 3000K
2121lm
288mm
46DI40L390
40W 3000K
4257lm
568mm
46DI60L390
60W 3000K
6386lm
848mm
46DI140L390
140W 3000K
14901lm
1978mm