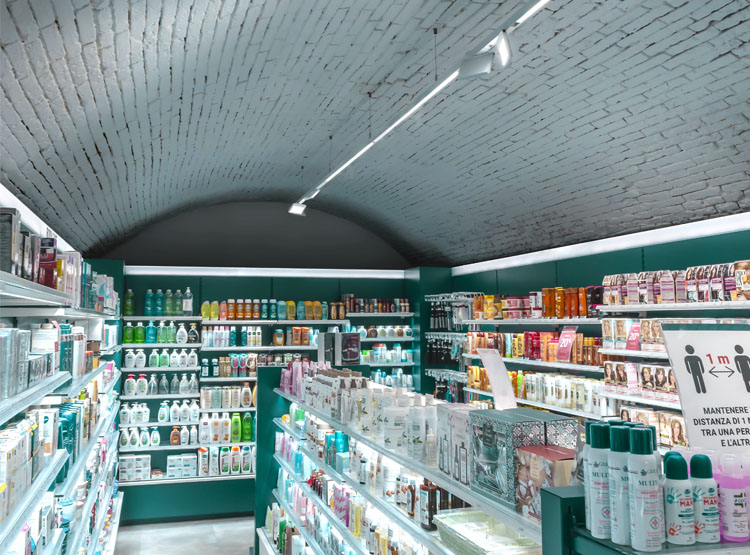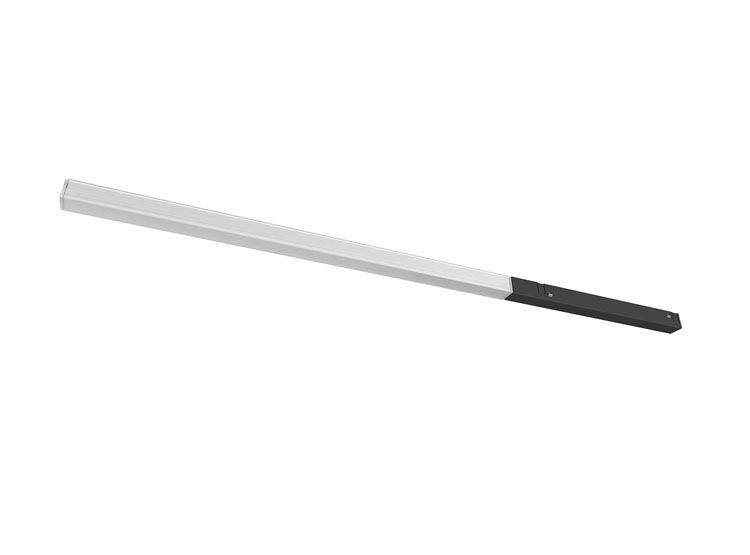 zurück zur erweiterten suche
LUDO LINEAR 2.0
LUDO LINEAR, the linear device for low voltage tracks, is updated to version 2.0: dimmable and with PG optics for homogeneous emission (UGR<22) or CLD collimated optics with controlled emission (UGR<16). Thanks to the quick fastening, the LUDO LINEAR 2.0 is extremely versatile and is perfect for the retail world or contemporary living areas.
Specifications
Operation at 48V DC
SMD LED Technology
Colour temperature: 3000K/4000K
CRI>90
McAdams 3
Life Time: L80/B10 >50.000h
5 years complete warranty
Eye safety: risk-free (RG 0) in accordance with EN62471:2009
Optics
PG diffuser in satin-finished methacrylate for homogeneous emission (UGR<22)
CLD collimated diffuser (UGR<16).
Body
Body in anodized aluminium.
Legal references
In compliance with the safety standards EN 60 598-1 and UNI EN 12464-1 (lighting for working places).
On request
Wiring DALI dimmable – Code: D (verify the version available)
Wiring Bluetooth BT – Code: BT
LUDO LINEAR 2.0
Ausführungen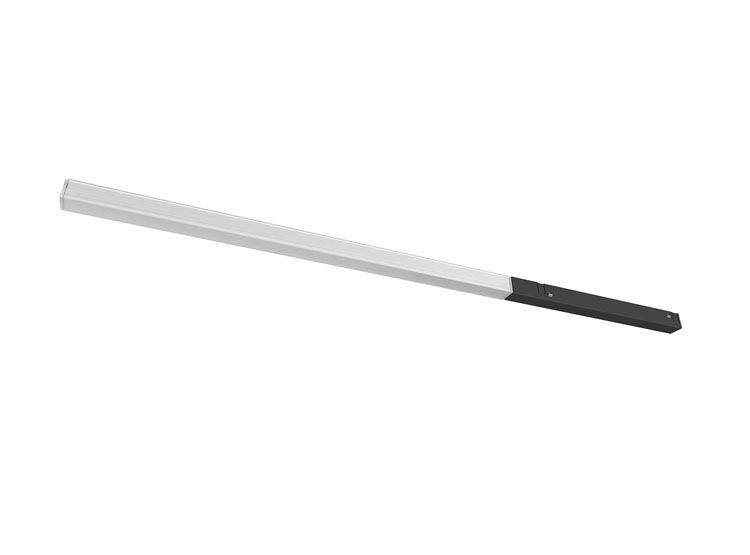 Technisches Datenblatt 4000K
code

Lichtstrom
Abmessungen
Verkablung
datasheet
Spezifikationsposition
20PG6K4
6W 4000K
708lm
365mm
20PG12K4
12W 4000K
1416lm
725mm
20PG18K4
18W 4000K
2124lm
1085mm
Technisches Datenblatt 3000K
code

Lichtstrom
Abmessungen
Verkablung
datasheet
Spezifikationsposition
20PG6K3
6W 3000K
649lm
365mm
20PG12K3
12W 3000K
1298lm
725mm
20PG18K3
18W 3000K
1947lm
1085mm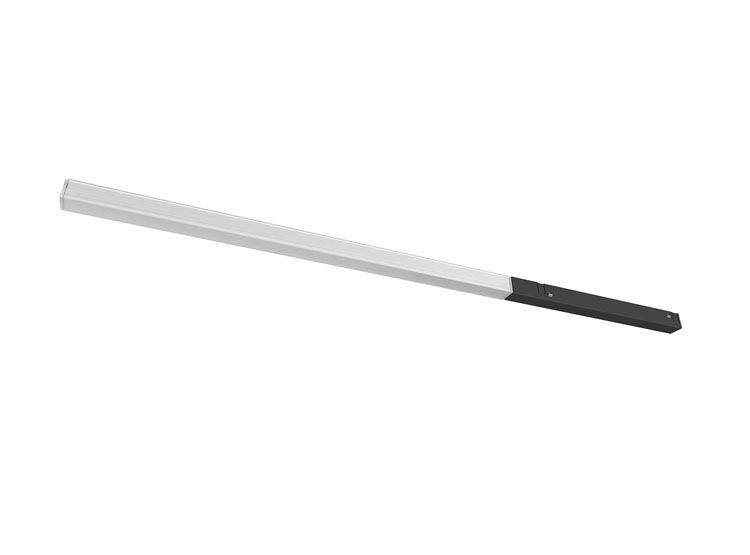 Technisches Datenblatt 4000K
code

Lichtstrom
Abmessungen
Verkablung
datasheet
Spezifikationsposition
20CLD6K4
6W 4000K
616lm
365mm
20CLD12K4
12W 4000K
1232lm
725mm
20CLD18K4
18W 4000K
1848lm
1085mm
Technisches Datenblatt 3000K
code

Lichtstrom
Abmessungen
Verkablung
datasheet
Spezifikationsposition
20CLD6K3
6W 3000K
565lm
365mm
20CLD12K3
12W 3000K
1129lm
725mm
20CLD18K3
18W 3000K
1694lm
1085mm